RAF Tornado squadron home from Afghanistan
12(B) Squadron personnel were reunited with loved ones on Sunday, 18 March, after a four-month deployment to Kandahar Airfield in Afghanistan.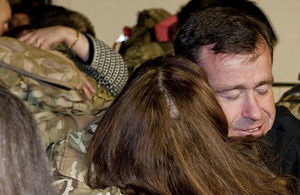 As they disembarked the aircraft the tired but happy airmen were greeted by the RAF Lossiemouth Station Commander, Group Captain Ian Gale. As they descended the aircraft steps after four hard months away from their loved ones, they were piped home by the Station Piper adding to what was already a highly emotional occasion.
It had been a long and tiring journey for the squadron personnel but as the transport eventually pulled into the reception area they were greeted with scenes of joy, happiness and a certain amount of relief by family, friends and those dearest to them.
Senior Aircraftman Scott Greer, one of the engineers, said:
It's great to be home after all this time. You really miss your family when you are away especially as we spent Christmas out there, which is a time traditionally spent with loved ones, but we're home now and I am looking forward to my time off!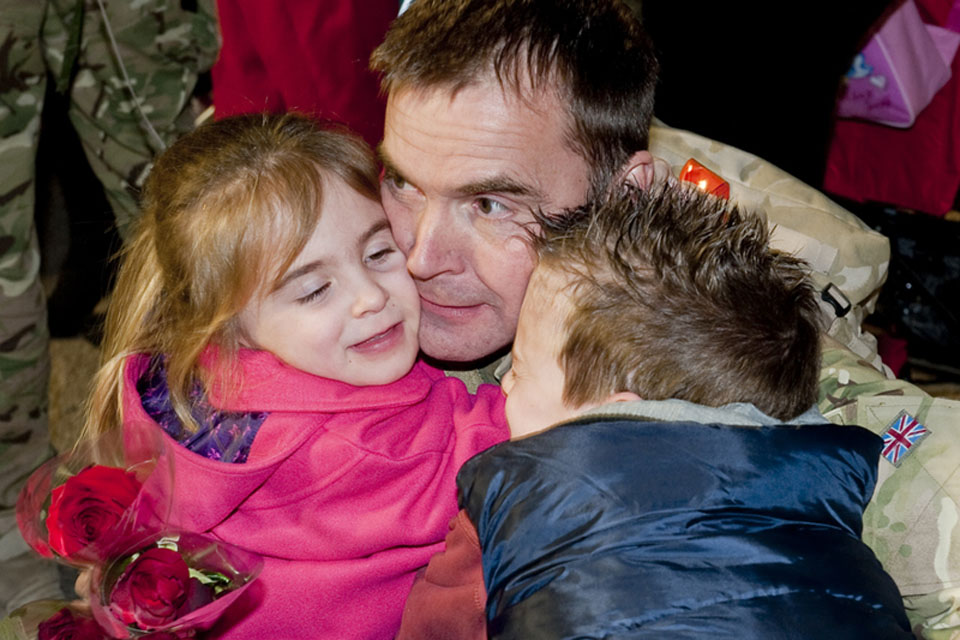 Shortly before the Squadron departed theatre, their Commanding Officer, Wing Commander Jim Frampton, had handed over duties to the Officer Commanding 617 Squadron (The Dambusters), who are also usually based at RAF Lossiemouth.
Addressing the men and women of his own Squadron, Wg Cdr Frampton said:
We have spent a long time away on what has been a successful tour and it has been good to see signs of progress in theatre.
Your teamwork has been excellent and of course part of that teamwork is the important support of our families at home. Enjoy your leave with your loved ones.
Gp Capt Gale added:
A warm and heartfelt welcome home. Thanks to the Officer Commanding 12 Squadron and all the families for your unbelievable support.
Thank you also from a very grateful RAF Lossiemouth and a very grateful RAF for the work you have done improving Afghan lives and protecting our Army colleagues. I am desperately proud to be your Station Commander. Welcome back!
The personnel of 12(B) [Bomber] Squadron will now take a well-earned break before eventually returning to work at RAF Lossiemouth continuing its role as one of the RAF's front line fast jet squadrons.
Published 20 March 2012