The RAF has confirmed that one crew member has died and two remain unaccounted for following an incident in the Moray Firth area involving two Tornado GR4 aircraft from RAF Lossiemouth on Tuesday.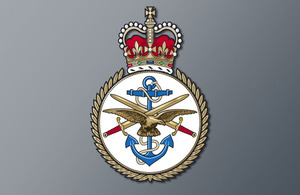 Group Captain Ian Gale, Station Commander of RAF Lossiemouth, has made the following statement:
Following the incident involving two of our Tornado GR4 aircraft in the Moray Firth yesterday, it is with great sadness that I must confirm the death of one of the crew members, an officer from 15 (Reserve) Squadron, based here at RAF Lossiemouth.
A second crew member remains under medical care, where he is in a serious but stable condition.
Two additional personnel remain unaccounted for. Due to extremely poor weather conditions in the area, the RAF and Her Majesty's Coastguard have made a joint decision not to resume search and rescue operations.
The operation will be resumed as a recovery operation as soon as possible, but we must be realistic: given the length of time that has elapsed since the accident, there is no expectation of recovering missing personnel alive.
The Royal Air Force is in contact with the next of kin of all those involved. As I am sure you will understand, they have asked for a period of time to take in the news and inform extended family members before further details are released. The Royal Air Force intend to respect this and I would ask the media to do likewise.
Clearly, this incident will be subject to full investigation, and a Service Inquiry will be led by the Military Aviation Authority. It is important that we establish the facts of what happened and it is vital that the investigation is allowed to take its course. But the priority now is to ensure that the families of those involved receive the support they need at this most difficult of times.
Published 4 July 2012