RAF station raises £14K for charity
RAF personnel from 90 Signals Unit's Tactical Communications Wing, based at RAF Leeming, have completed a charity drive that has raised over £14K.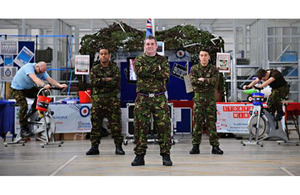 The individuals from 1 Squadron of the Tactical Communications Wing (TCW) have completed cycle, rowing and running sessions during their spare time to meet the gruelling challenge.
The majority of the work has been done by personnel based on operations in Afghanistan at Camp Bastion, Kandahar, Kabul and Lashkar Gah. The distance involved is over 41,000km (25,625 miles).
The event has been completed to support several charities: the Rutson Rehabilitation Centre at the Friarage Hospital in Northallerton, where it is planned to purchase two high-tech wheelchairs at £2,500 each; Herriot Hospice Homecare, a team of nurses who give those in need the opportunity to stay at home; and the 90 Signals Unit/TCW Branch of the Royal Air Force Association, which provides welfare support to serving and ex-serving personnel and their families.
The squadron has managed to raise £14,250 to date; however, this sum will rise considerably when the squadron hosts a charity auction in May.
Gifts have been donated by both celebrities and businesses and prizes include a number of signed prints donated by PR guru Max Clifford, including pictures of Simon Cowell and Kerry Katona. Other signed prints that have been donated include Ricky Hatton, Everton and Nottingham Forest football clubs and cyclist Sir Chris Hoy. Fraser's Autographs, based in London, have also donated a large number of prizes including items autographed by the original Batman and Robin (Adam West and Burt Ward) and former rugby international Jason Robinson.
It is hoped that the auction will be attended by representatives of the businesses who have very kindly donated prizes.
The mammoth charity drive was the brainchild of Sergeant Garry Simpson who is currently deployed in Afghanistan and will return home at the beginning of April. He said:
The challenge was about completing a common goal as a squadron, and moreover helping those who need it most.
To date, 1 Squadron TCW has raised an astonishing £14,250 which will go a long way towards helping the people in our local area get the care in the home that Herriot Hospice Homecare provides. It will also help get the specialist equipment that the Rutson Rehabilitation Centre so desperately needs and also help to provide the support that the Royal Air Force Association can offer.
All 1 Squadron members who took part or assisted in any way should be proud of the contribution they have made to these worthy charities.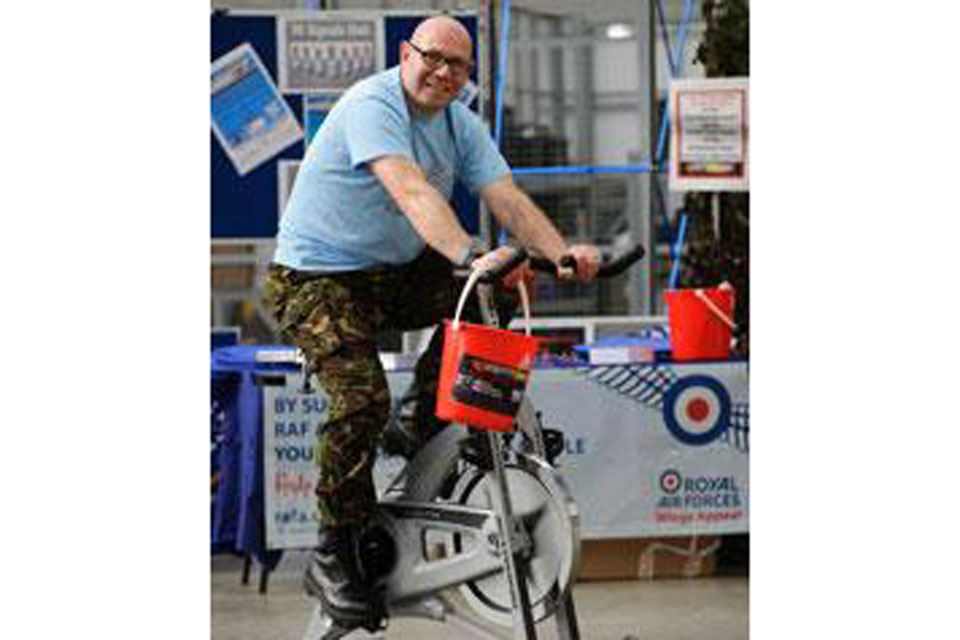 Corporal Andy Murphy has been co-ordinating the charity drive at RAF Leeming. He said:
When I was asked to get on board for this squadron drive I came up with the idea of having a charity auction and homecoming party for our lads and lasses who have been away in theatre.
"I decided to contact as many companies as possible to see if any had the charity spirit. What I wasn't prepared for was the amount of generosity that is still out there, even companies who were not able to donate sent letters of good luck and best wishes.
As well as organising a charity auction I have organised a roadshow that we will be taking around home cities of those participating in our charity drive. We can be seen in Carlisle, Manchester, Durham, Harrogate and Darlington to name a few.
Officer Commanding Tactical Communications Wing, Wing Commander Stuart Woods, said:
This event is testament to the unwavering energy of 1 Squadron and the wider unit. Despite the gruelling operational tempo, it is particularly impressive to see the extent to which the squadron men and women go to in order to raise money for worthy causes. They should be proud of themselves - I certainly am.
Published 16 March 2012