RAF star in International Air Tattoo
The Royal Air Force Aerobatic Team, the Red Arrows, were amongst the star attractions at this year's Royal International Air Tattoo (RIAT) held over the weekend at RAF Fairford, Gloucestershire.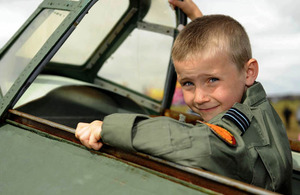 RIAT is the world's largest military air show, with more than 160,000 visitors viewing over 300 aircraft from around the world.
This year's themes were the commemoration of the 70th Anniversary of The Battle of Britain and celebrating 150 years of the Cadet Movement.
As a Spitfire took to the skies, a Battle of Britain display village brought to life 'Their Finest Hour', allowing visitors to step back in time as re-enactors recreated the sights and sounds of Britain in the 1940's, complete with military vehicles and period entertainment.
For the last 25 years, Royal Auxiliary Air Force officer Gary Lane has been involved with the show. Squadron Leader Lane is Officer Commanding 606 Squadron from RAF Benson. He said:
606 Squadron has 20 people behind the scenes at RIAT doing a variety of jobs. We have drivers, engineers and flight operations people. The work we do here gets us used to working with our NATO allies; the engineers today are using American equipment that they will later be working on when they deploy to Camp Bastion.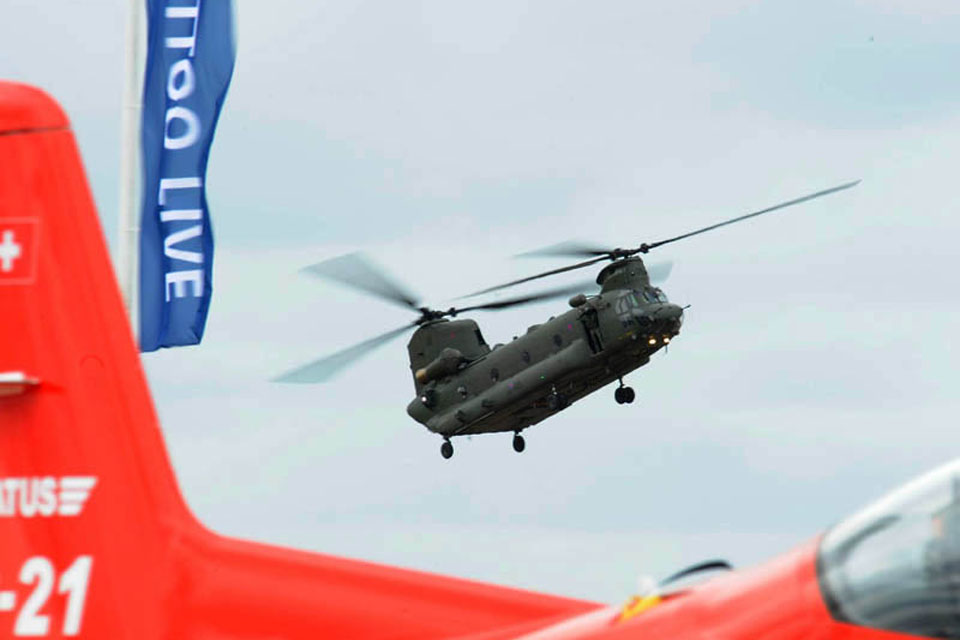 Just back from Afghanistan is Master Aircrew Gareth Attridge, Crewman Leader on 78 Squadron, based at RAF Benson. He started 'Team Merlin' four years ago - made up of volunteers from both 28 (Army Co-operation) and 78 Squadrons who display a static Merlin at various air shows around the UK:
We get a lot of interest in what we do, with the most frequent comments being the sheer size of the helicopter," said Master Aircrew Attridge. "It is a unique opportunity for the public to get right up and close and even inside a Merlin.
RAF Benson personnel are deployed as part of Joint Helicopter Force (Afghanistan), with the Merlin fulfilling a vital support role transporting troops and freight around the country:
Going on operations is when it all comes together," said Master Aircrew Attridge. "Knowing and seeing that you are making a difference is important, none more so that when you are helping to save lives. That for me is the best bit of what we do.
Ex RAF aircraft electrician Colin Parrott visited the show with his son and daughter. He said:
This is the main air show we come to each year and when I come back I feel a great sense of nostalgia.
My seven-year-old son, Charlie, plays flight simulator games at home, flying fast jets, helicopters and even a Red Arrows one; as you can see from his flying suit, he loves it.
Real-life Red Arrow Flight Lieutenant Paul 'Pablo' O'Grady flies as 'Red 6'. He said:
We're here to display to the public; to show them what the aircraft can do, to represent our colleagues in Afghanistan, and to demonstrate the professionalism and excellence of what we do.
Published 19 July 2010