RAF signallers honoured for Afghanistan
Royal Air Force communications specialists recently welcomed the High Sheriff of North Yorkshire to present their Operational Service Medals after their return from a busy tour in Afghanistan.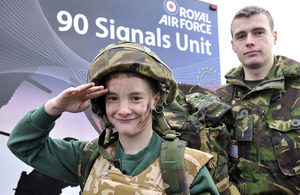 The members of 4 (Field Communications) Squadron, Tactical Communications Wing, 90 Signals Unit, based at the North Yorkshire air base of RAF Leeming, last year deployed on a four-month tour of operational bases across Afghanistan, returning home just in time for Christmas.
North Yorkshire High Sheriff Alexandra Holford was proud to present the members of 4 Squadron with their Afghanistan medals. She said:
It is a great honour to be asked to come to present these medals and I'm delighted to see family and friends here as well.
You have performed an outstanding task with total commitment and dedication and I congratulate you all. You give great service to your country.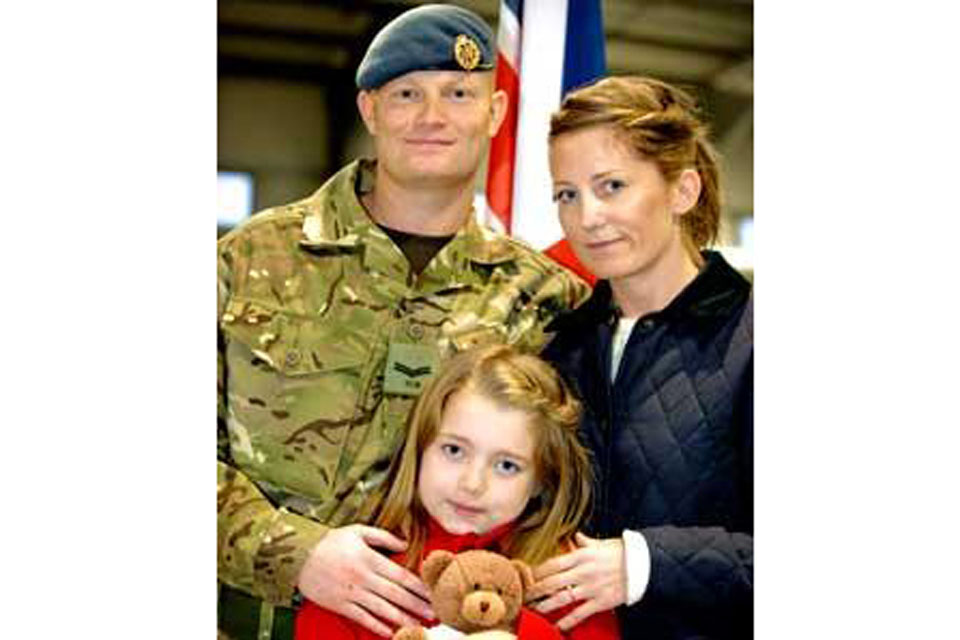 The Commanding Officer of 90 Signals Unit, Group Captain John Wariner, was also proud of his squadron's success on operations in Afghanistan where they provided a huge range of communications and IT to personnel across Helmand province:
I would like to thank everyone who deployed. You will know by now that you have my unconditional support. You are making a significant difference to the UK's main effort in Afghanistan," he said.
Proudly watching her fiance, Corporal Luke James, receive his medal after his sixth tour in Afghanistan was Debbie Costello and her eight-year-old daughter, Olivia Powell. Corporal James popped the question over Christmas leave with the family in Gran Canaria. He said:
I have done a different role every time I've been to Afghanistan, which makes it a bit more interesting. Missing the family is the worst part about being away.
Debbie added:
It's hard being on my own when he goes away, but it was lovely to have him home for Christmas.
Published 24 February 2012