RAF reservist helps keep news coming from operations over Libya
Helping keep the British public informed of the regular work the RAF is doing to support the UN resolutions in Libya from Italy is reservist Flight Lieutenant Tony Newton.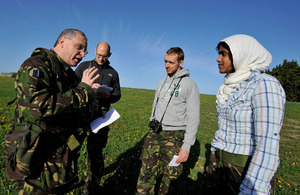 Flt Lt Newton is part of 7644 Squadron, the RAF's specialist media operations squadron.
A reservist, he joined the RAF at a later stage in life after a chance work assignment at the RAF Club led to him realising he could join his skills as a freelance journalist and business skills consultant with his love of flying:
I'm 52 and I never expected in a month of Sundays that I would have walked up the steps of Cranwell, graduating as an RAF officer," he said.
Explaining why he is a perfect fit for working in the RAF media operations squadron, Flt Lt Newton said:
I have had a pilot's licence for years and my son is an RAF pilot, and writing, editing, managing photography and video is bread and butter for me.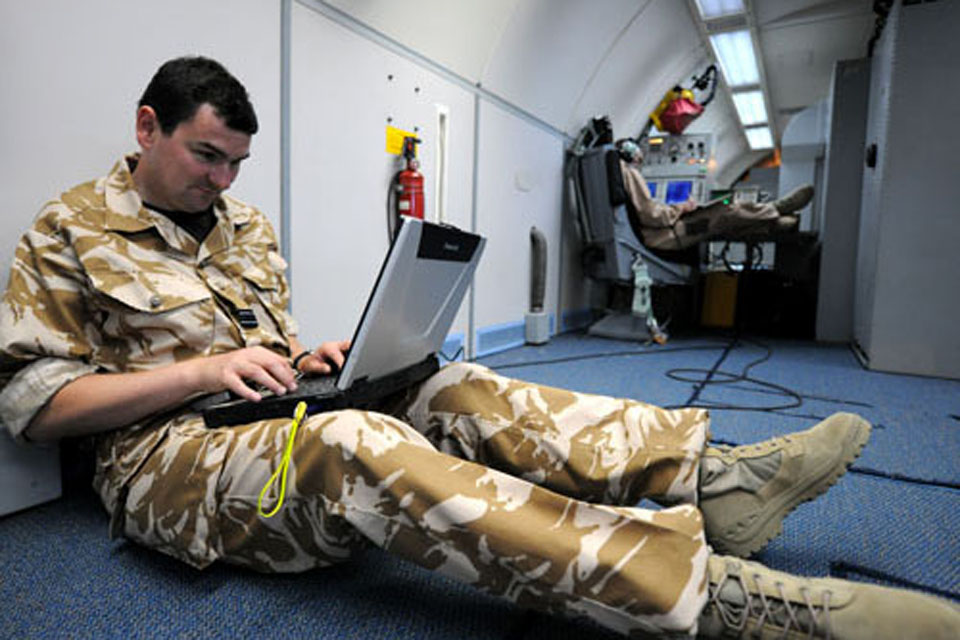 Posted to Gioia del Colle in southern Italy, where the bulk of RAF personnel working as part of Op ELLAMY are based with 906 Expeditionary Air Wing, Flt Lt Newton manages the mobile news team:
It is basically myself, a photographer and a videographer, and our job is to go out and get interesting material. Find stories, identify them, write them up, do a photo package, do video and get that up to PJHQ [Permanent Joint Headquarters], who will then disseminate that material to whoever can use it.
To many outside the Service it could come as a surprise that the RAF has personnel dedicated to news-gathering, but Flt Lt Newton explains that it brings tangible benefits in communicating the operation to the public back in the UK and further afield:
A lot of people are nervous of journalists but we get their trust because we have been through the same training process and they know that we are not going to, for want of a better phrase, 'shaft them'.
They are prepared to talk to us and we can identify interesting stories. Also, we probably take a different slant from incoming media who need to get a 'hard' news story out of the thing.
But Flt Lt Newton insists the job is 'emphatically not spin':
Our squadron motto translates as 'Always the Truth' and I think we all believe that," he said. "Clearly we want to tell positive stories but we are not propagandists. Our job is to try and help journalists and papers get stories.
See Related Links to follow Flight Lieutenant Tony Newton and colleagues' posts on the 7644 (VR) Squadron RAuxAF blog - the official blog of the RAF's dedicated media relations squadron.
Published 7 September 2011