News story
RAF rescues stranded family
An RAF search and rescue crew have carried out a daring mission to save a mother and her 2 young daughters trapped by a fast-rising river.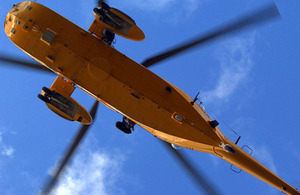 The family were winched to safety by a search and rescue team in Yorkshire after getting stranded on an island in the River Ure.
Initial reports said that the mother and her daughters were clinging to a tree in fast-flowing water on Sunday afternoon, 28 July.
Civilian emergency services were already at the scene when the RAF search and rescue crew of Rescue 128, based at Leconfield Camp in the East Riding of Yorkshire, arrived at the scene at 4pm.
Rescue teams on the ground had deployed ropes and boats and were in the river to assist, but the family's position made a boat recovery impossible and a rope recovery very difficult.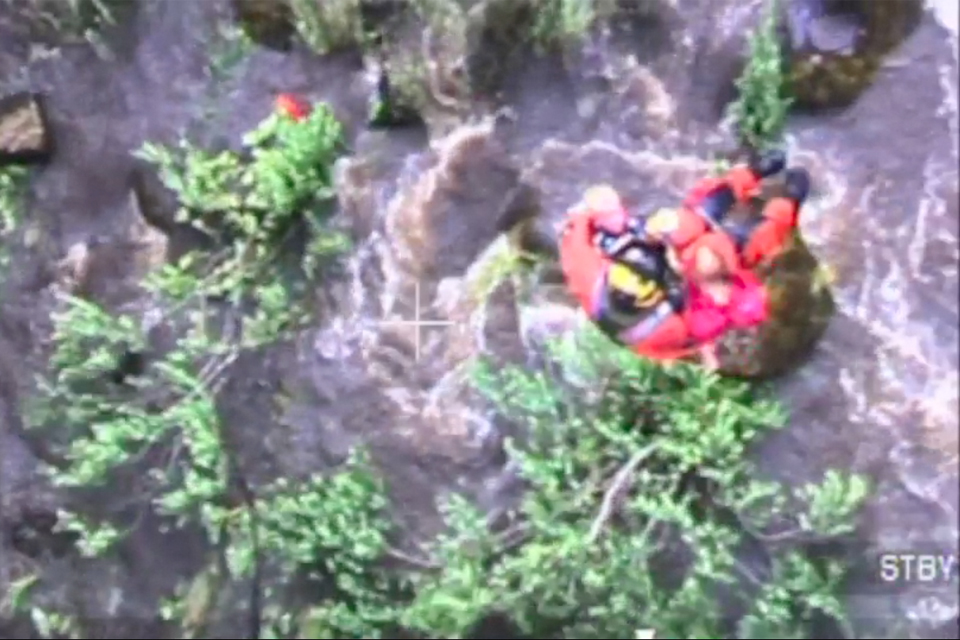 The RAF winchman was lowered approximately 125 feet to assess the situation, hindered by overhanging branches and downwash created by the rotors on the helicopter.
Following his analysis, the crew opted to perform a triple lift, winching the 2 young girls to the safety of the helicopter before the winchman returned to rescue their mother. All 3 were then delivered to emergency services on the riverbank.
However, for Rescue 128 the drama was by no means over.
While returning from the River Ure incident, the crew – captain Flight Lieutenant Jon Everitt, co-pilot Flight Lieutenant Gareth Dore, winch operator Sergeant Jon Bramfitt and winchman Sergeant Garry Stewart, from E Flight, 202 Squadron – received reports of a man overboard in the North Sea, 3 miles east of Scarborough. Replanning in mid-air the team decided to carry out the rescue without stopping to refuel due to the urgency of the situation.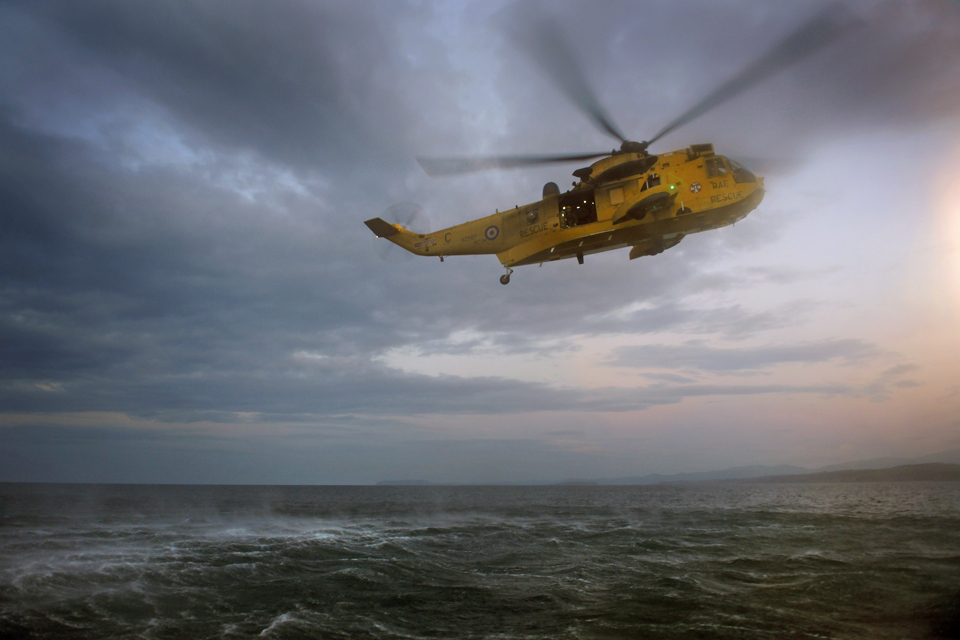 The captain of the 4-metre sailing craft, named 'Don't Panic', had slipped overboard and his passenger was unable to recover the skipper. The rescue was made more tricky as the RAF team couldn't confirm the exact position at first. The passenger carried out a long transmission using his marine band radio so the crew could home in on the boat's position.
Rescue 128 arrived on scene and plucked the man from the sea. The crew then delivered him to Scarborough Hospital and returned to Leconfield; landing with less than 5 minutes of fuel left.
Published 30 July 2013