RAF Regiment conducts first joint patrols in Afghanistan
The RAF Regiment has conducted its first patrols with members of the Afghan National Army (ANA) and the Kandahar Air Wing (KAW).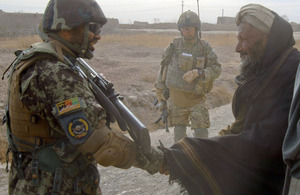 34 Squadron RAF Regiment, part of No 2 Force Protection Wing based at RAF Leeming, is responsible for the security of the areas surrounding Camp Bastion in Helmand province.
They recently conducted a patrol with the ANA which also included members of the US and Danish forces. It was the first patrol that the 'Gunners' had conducted with the ANA warriors based in Camp Shorabak, next to Camp Bastion. The ANA led and took charge of the patrol, with the RAF Regiment in a supporting role.
Visiting the local villages of Sheikabad and Nawabad with the aim of maintaining good relations with ISAF forces, the villagers were pleased to see the patrol.
They talked at length with the ANA about the security situation, which they are happy with, and they were given the opportunity to air any grievances, of which there were few.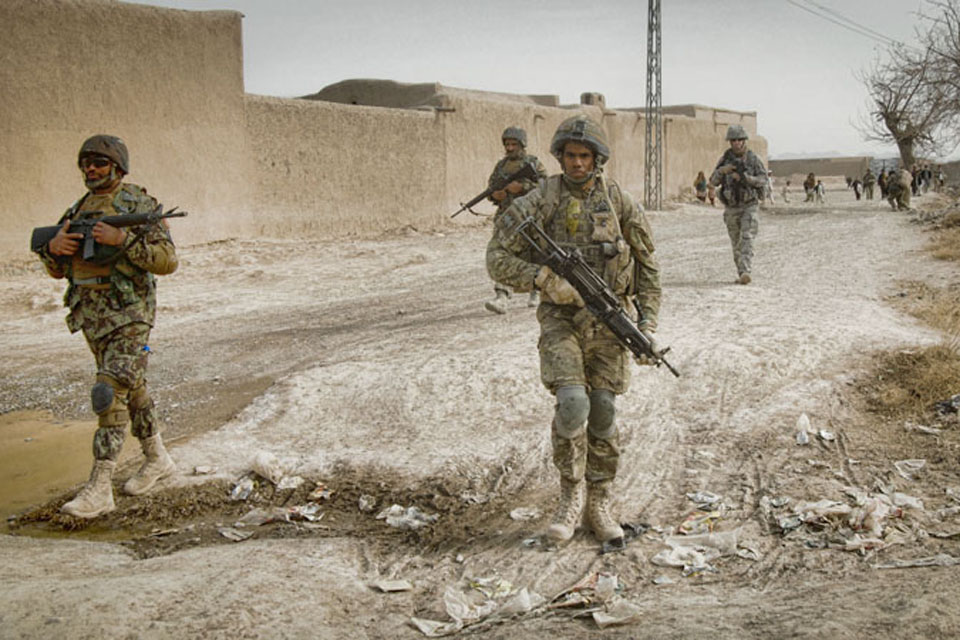 Wing Commander Gus Powell, Deputy Commander of Camp Bastion's Force Protection Wing, said:
Working alongside our Afghan colleagues is absolutely the most effective way to patrol, and we welcome the opportunity to do so whenever we can.
He added:
Although we have no formal partnering relationship with the Shorabak Garrison Support Unit, together with our US Marine Corps counterparts we include them in our plans to mutual benefit.
It goes without saying that their intuitive feel for the ground and people brings a totally different perspective.
In Kandahar, 15 Squadron RAF Regiment, working for the Commander Kandahar Airfield (COMKAF) Force Protection Field Squadron, completed its first ever patrol with the KAW.
Not only did the KAW lead the patrol, they also took the opportunity to hand out clothing to children in a local village.
Squadron Leader Ed Crips, who was on this ground-breaking patrol, said:
The Afghan Air Force Protection Team had a very positive attitude to getting out on the ground and interacting with the local population.
This is the first step and they are the enduring solution to security for Kandahar Airfield.
Brigadier General Jeffrey Kendall, the COMKAF Commander, lauded their first patrol to a local village as a very successful and effective operation.
One of the strengths of the ANA and KAW patrols is the ability to interact and view local activity with an understanding of the local villagers.
The opportunity to interact with the ANA and KAW is important for the Afghan people as it helps build the trust and confidence in their Armed Forces, which is key to the ISAF strategy in Afghanistan.
Published 4 February 2011