RAF Pumas arrive in Ilford for Olympics role
RAF Puma helicopters have arrived at Ilford Territorial Army Centre as they prepare for a key role providing air security for the London 2012 Olympic Games.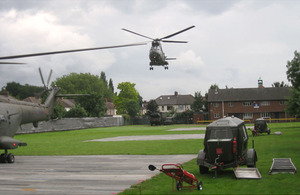 The aircraft from 33 Squadron, based at RAF Benson in Oxfordshire, are part of a multi-layered air security plan. These additional security measures build on the RAF's existing air security arrangements, with RAF Typhoon fighter jets available 24/7 to be scrambled to intercept unidentified aircraft.
RAF Benson personnel have been preparing for their Olympics role for some time, having taken part in a series of demanding training missions working alongside RAF Typhoon jets, ground-based radar controllers and colleagues from the other Services.
Wing Commander Shane Anderson, Officer Commanding 33 Squadron, said:
We are proud to be at Ilford, playing our part in ensuring the security of the Games. We have worked hard to ensure that we are fully ready to operate with and alongside our colleagues from the Royal Air Force and the other Services.
The Pumas will carry RAF Regiment snipers to intercept aircraft as one of a number of elements in the air security plan.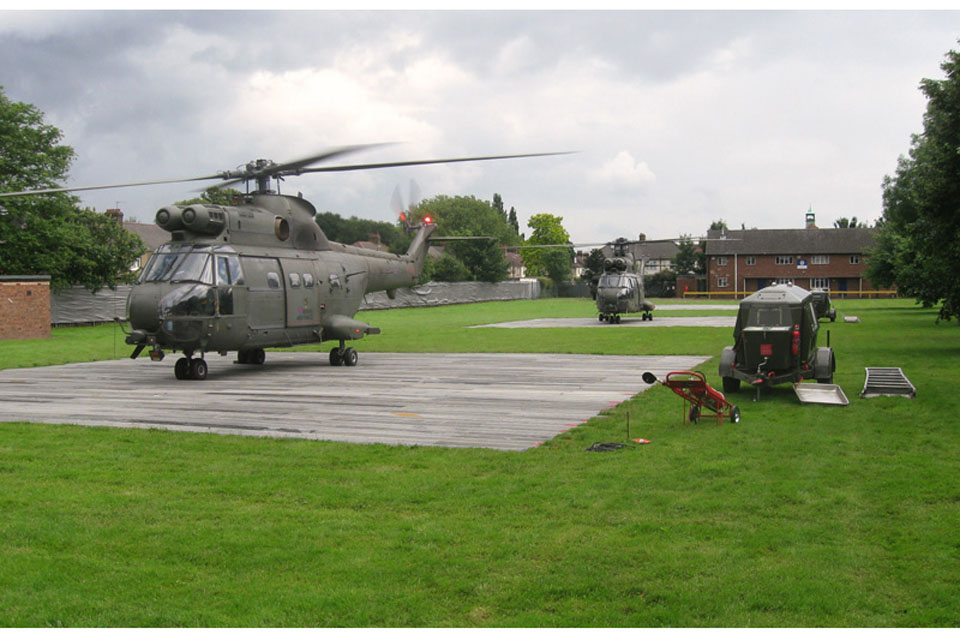 The plan includes Typhoon fast jets and Royal Navy Sea King helicopters at London's RAF Northolt, RAF E-3D Sentry surveillance aircraft, RAF ground-based radar systems and Army air defence missile systems, which will operate in support of the Department for Transport and Civil Aviation Authority airspace restrictions and the overall Home Office security plan.
Air Commodore Gary Waterfall, Deputy Commander for Olympics Air Security, said:
Our air security preparations build on the decades of Royal Air Force experience in controlling the air to protect the UK.
There is no specific threat to the Games, but we have to be ready for all eventualities. With the additional capabilities we are adding from the RAF, and from our colleagues in the Royal Navy and the Army, this is a robust plan that enables us to respond appropriately to a range of possible situations.
Published 12 July 2012