RAF Puma celebrates 40th anniversary
The Royal Air Force Puma helicopter officially celebrated its 40th anniversary last week, with the first aircraft having undertaken its maiden operational flight on 29 September 1971.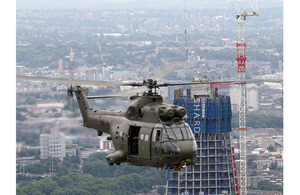 The Puma helicopter, currently serving with 33 and 230 Squadrons at RAF Benson, has seen stalwart service over its forty-year career, deploying on operations, exercises and humanitarian relief efforts across the world.
Group Captain Richard Mason, the Station Commander at RAF Benson and the Puma Force Commander, said:
Right from the early days of the troubles in Northern Ireland, right through to the end of combat operations in Iraq, Puma has really been the backbone of our medium-lift helicopter capability.
It's been used in Mozambique to provide humanitarian relief, it's supported NATO in Bosnia and Kosovo, it's supported British and American troops in both Gulf wars; it's pretty much been everywhere that British forces have been in the last four decades.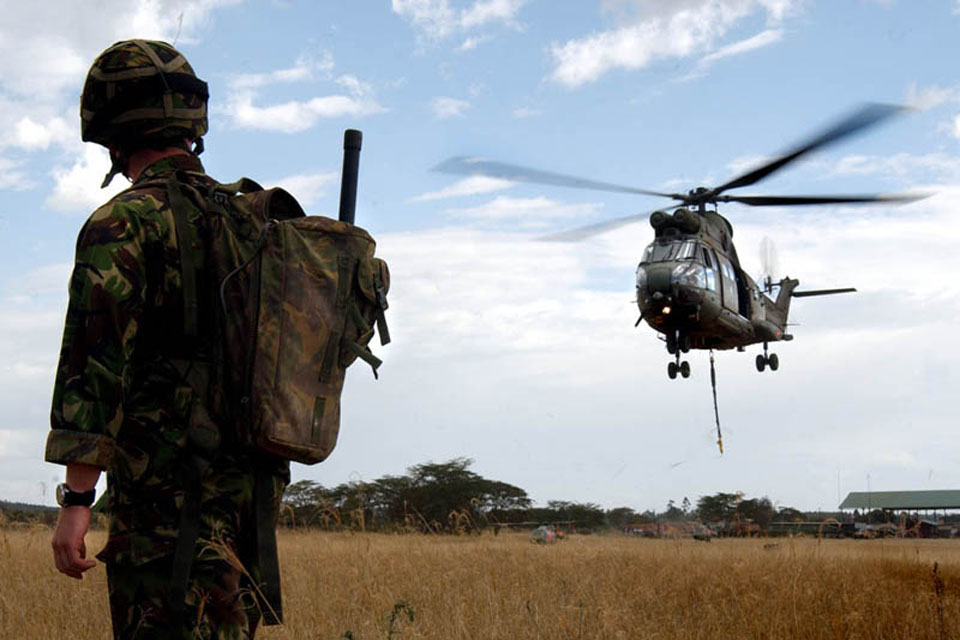 Current personnel were joined by a few older but familiar faces for the official celebrations, including Mr Noel Fletcher, who flew as an air loadmaster in the Puma when it came into service in 1971.
Mr Fletcher is adamant that the Puma is still as fit for purpose today as it was when he first had the privilege to fly in the aircraft. He said:
It's got good carrying-capacity for troops, it's got good carrying-capacity for loads, internal and external, and from an operators' point of view we found role-changing very much easier than the Wessex it replaced.
Did I anticipate that the Puma would still be here 40 years later? Why not, it's a good workhorse!
Flight Lieutenant James Mastin, a pilot and standards officer with 33 Squadron, believes that the Puma aircraft he flies has a rather unique ability that has not been replicated in other RAF assets introduced during the Puma's 40-year service career. He explains:
I think compared to other larger helicopters, the Puma has a rather niche role in that it can land in smaller, tighter spaces. It's quite a quick helicopter comparatively speaking, but also a simple helicopter - it does exactly what it says on the tin.
Published 5 October 2011