News story
RAF Police investigate alleged child sex offences at former base
Historic allegations of sex abuse at a former RAF base in Berlin are being investigated by the RAF Police Special Investigations and Intelligence Branch.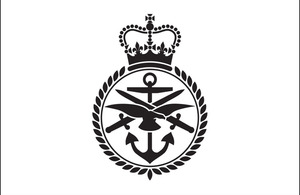 The alleged offences, which occurred during the period 1981 to 1989, involve a former Royal Air Force serviceman who was stationed in Berlin during that time.
Wing Commander Mike Dixon, Officer Commanding Number 2 Police Wing, who is overseeing the investigation, said:
A man in his early 60s from the London area has been interviewed by the RAF Police regarding allegations relating to the sexual abuse of children whilst he was serving in the RAF at an RAF base in Berlin in the 1980s. Enquiries continue.
The RAF Police are appealing to potential victims or witnesses to come forward. Wing Commander Dixon added:
Anyone who served at, or had connections with, the former RAF base at Gatow during the 1980s and early 1990s, who believes that they have any information relating to the alleged offences, is urged to contact us in absolute confidence.
The Service Police Crime Bureau can be contacted on 023 9228 5170.
Published 8 February 2013