RAF imagery wing helps identify Gaddafi targets
The RAPTOR (Reconnaissance Airborne Pod for Tornado) intelligence-gathering system is a canoe-sized digital camera pod which is capable of photographing…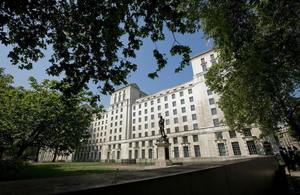 The RAPTOR (Reconnaissance Airborne Pod for Tornado) intelligence-gathering system is a canoe-sized digital camera pod which is capable of photographing a large area in a single sortie.
It has been a key weapon in the mission to enforce the UN resolutions to protect the Libyan people from violence inflicted by Gaddafi's former regime.
Based at the Italian air base of Gioia del Colle in southern Italy, where the bulk of the RAF effort supporting Operation ELLAMY is located, the TIW has been analysing the images provided by the RAPTOR pods. This analysis is then used to brief commanders so that they have timely and detailed information with which to make critical operational decisions.
Group Captain Peter Squires, Commanding Officer of 906 Expeditionary Air Wing, explained why imagery captured by the RAPTOR pods has been so important in this campaign:
A major deficiency we have in this campaign is the lack of human intelligence on the ground. So we rely a lot more on imagery intelligence.
In addition to intelligence gathered from other NATO assets such as RAF Sentinel aircraft, the RAPTOR imagery is captured during sorties over Libya and then handed to the TIW after landing.
Sitting in their air-conditioned and electronically-sealed TARDIS (Tactical Air Reconnaissance Deployable Intelligence System), the small team of analysts pours over the imagery to discover how the battlefield is evolving and to identify any possible targets.
Acting Corporal Taz Hetherington of the TIW explained that they are often looking for one of four things - targets of opportunity, fuel queues, vehicle checkpoints and active engagements.
Any one of these can then be used to determine the current state of the battlefield and is passed on up the command chain to planners in the NATO Combined Air Operations Centre in Poggio, Italy.
RAPTOR captures imagery in a digital format and analysts such as Acting Corporal Hetherington can manipulate it to gather many types of information - for example, building height, distance, vehicle type and even traffic direction.
Just one of the examples of where the TIW has helped make a difference is the destruction of BM-21 truck-based multiple rocket launchers which have been used by pro-Gaddafi forces to target civilian areas in cities such as Misurata and Benghazi, to devastating effect.
Despite the pro-Gaddafi forces hiding the rocket launchers under tree canopies or buildings, the TIW team were still able to identify the weapons through these camouflages, enabling NATO planes to target them.
Published 5 September 2011