RAF helps rescue climbers from Isle of Skye
Portree Police requested assistance from the SAR team at RAF Lossiemouth after receiving an emergency call relating to a group who were climbing…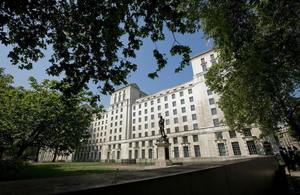 Portree Police requested assistance from the SAR team at RAF Lossiemouth after receiving an emergency call relating to a group who were climbing in Glen Brittle in the Cuillin range on the island.
The Stornoway Coastguard helicopter 'Rescue 100' and the RAF's 'Rescue 137' Sea King helicopter carried seven members of the Kinloss Mountain Rescue Team (MRT) to rendezvous with Skye's MRT at Glen Brittle to assist with the rescue operation.
The team arrived at 1710hrs to find multiple casualties. Unfortunately, one of the casualties died from injuries sustained during the rock fall.
Once they had transferred the victims to hospital, the MRT and SAR teams were called back to the same glen to help a man who had been involved in an unrelated accident and had broken his leg.
Published 1 June 2011