RAF force protectors ready for Helmand
Personnel from No 5 RAF Force Protection Wing, based at RAF Lossiemouth, completed their final exercise last week ahead of their Afghan deployment.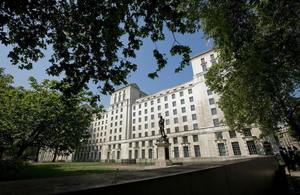 No 5 RAF Force Protection Wing, comprising the Wing headquarters, 51 Squadron RAF Regiment and No 2 (Tactical) Police Squadron, undertook their final training exercise at Stanford Training Area in Norfolk.
The exercise saw their skills and drills rigorously tested to ensure a full understanding of all aspects of training had been achieved prior to their deployment to Camp Bastion next month.
The week-long Mission Rehearsal Exercise was the culmination of 6 months of training in which all aspects of force protection were assessed.
The Wing will now go on to enjoy some well-earned leave before deploying to Afghanistan where they will take over force protection duties at Camp Bastion for the next 6 months.
Wing Commander Tony Brown, Officer Commanding No 5 RAF Force Protection (FP) Wing, said:
The exercise was a great success, solidifying the training that we have received over the last 6 months.
The Wing has demonstrated a high level of capability in all aspects of FP operations and I personally have every confidence in their procedures for the task ahead," he added.
Published 15 March 2012