RAF and civilian air traffic controllers working together
The recent completion of the Eastern Sunrise project to relocate all military air traffic controllers (ATCs) from West Drayton now sees RAF personnel working in tandem with civilian ATCs at a state-of-the-art control centre in Swanwick. Report by Neale Adams.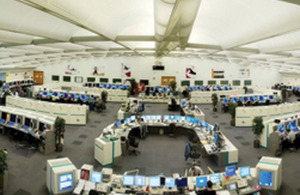 Eastern Sunrise was the final piece in a very complicated relocation programme that took nearly eight years to complete, but was three years ahead of schedule.
The National Air Traffic Services control centre at Swanwick in Hampshire now employs nearly 1,500 civilian workers and a further 108 from the military, mostly the RAF.
Swanwick is one of the largest international flight control centres in the UK and home to London Control and London Terminal Control which handle flights over the south of England and Wales as well as approach and departure control for all five London airports.
The centre handles two million flights a year - an average of 5,500 flights per day - and controls 200,000 square miles (518,000 square kilometres) of airspace above England and Wales.
Both civilian and military ATCs work side-by-side, but it is the military personnel that govern the use of restricted airspace (and its booking) which, when not being used by the military, can be used by civilian airlines to relieve the pressure on regulated airspace.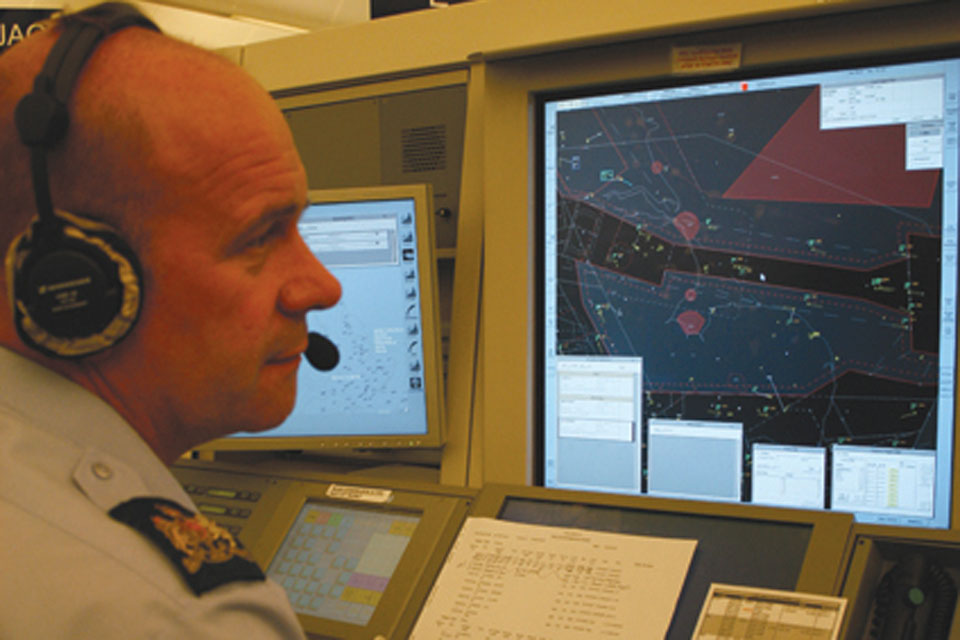 Officer Commanding London Air Traffic Control Centre (Military), Wing Commander John Pickering, said:
The UK is broken down into areas of airspace, and controllers will work one of those areas.
The military areas mirror the civilian areas, so there is a close integration of the two systems. It is fairly unique in the way that civilians and the military work together in a very coherent air traffic management system.
The London Air Traffic Control Centre also operates a distress and diversion cell that handles both civilian and military emergencies - from lost aircraft to military jets that need to divert.
The use of restricted airspace - used by the military for training - is also coordinated at Swanwick under the Military Airspace Booking and Coordination Cell.
Wing Commander Pickering, who has served in Iraq, added:
Sometimes the military will need access to unregulated airspace. There are a number of services the RAF provides, some that can only be provided by the Service, such as the air policing role.
The UK has maintained a capability to respond to airborne threats since 1918, since its inception, through World War II. Today we carry it on with the Quick Reaction Alert. There is direct communication between civilian and military controls so all aircraft in the UK system are kept safe.
The London Air Traffic Control Centre controlled 75,000 military air movements in 2009.
This article is taken from RAF News - Voice of the Royal Air Force.
Published 11 October 2010