Radical reform underway says immigration minister
Damian Green responded to a House of Commons report, saying it highlights exactly why the government is making radical changes to the immigration system.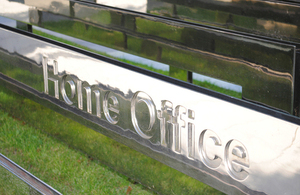 The report into the government's points based system by the Public Accounts Committee (PAC) looked at how the UK Border Agency kept track of migrants, and whether the different visa routes into the UK worked sufficiently.
 
It also examined the intra-company transfer (ICT) visa route which gives multi-national businesses the chance to bring their existing foreign staff to the UK to fill temporary skills gaps. 
 
Since the committee's investigation last year, the new government has overhauled the system - with tough enforcement against those who break the rules, and a shake up of the work and student routes into the country.
Neccessary change
Acknowledging that these changes were necessary, the minister said he was determined to make it as difficult as possible for people to live or work in the UK illegally. 
 
'This report demonstrates why the immigration system needs radical reform,' said Mr Green. 
 
'This government has already introduced an annual limit on economic migrants, including a significant tightening of the ICT rules, and sweeping changes to the student visa system. Later this year we will propose a shake-up of the family and settlement route.
 
'I want enforcement and compliance to be the cornerstone of our immigration system and we are making it more difficult for people to live in the UK illegally by taking action against employers that flout our rules. 
 
'Any employers found to be abusing our immigration system risk losing their license to sponsor any migrant workers.'
Suspect it?
Anyone who suspects that illegal workers are being employed at a business can contact Crimestoppers on 0800 555 111 where anonymity can be assured.
Published 17 May 2011