World news story
Queen's Birthday Party Athens 2018: celebrating 100 years of votes for women
British Embassy Athens marks HM The Queen's 92nd birthday with a celebration of the 100-year anniversary of Votes for Women.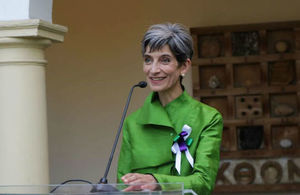 On Wednesday 13 June, British Ambassador Kate Smith CMG welcomed more than 700 guests at The British Residence to celebrate the 92nd Birthday of Her Majesty Queen Elizabeth II.
2018 marks the 100th anniversary of the Representation of the People Act which gave women the right to vote in the UK for the first time. The UK Government is marking this historic moment with a programme of activities to celebrate 100 years of women's suffrage, educate young people about its significance, and encourage more women to participate in public life so that they have an equal voice in the decisions that affect them.
Inspired by this anniversary, the theme of this year's Queen's Birthday Party was women in public life. This year extra effort was made to invite more women to the event, and particularly women who are making a career in the Greek Armed Forces and business.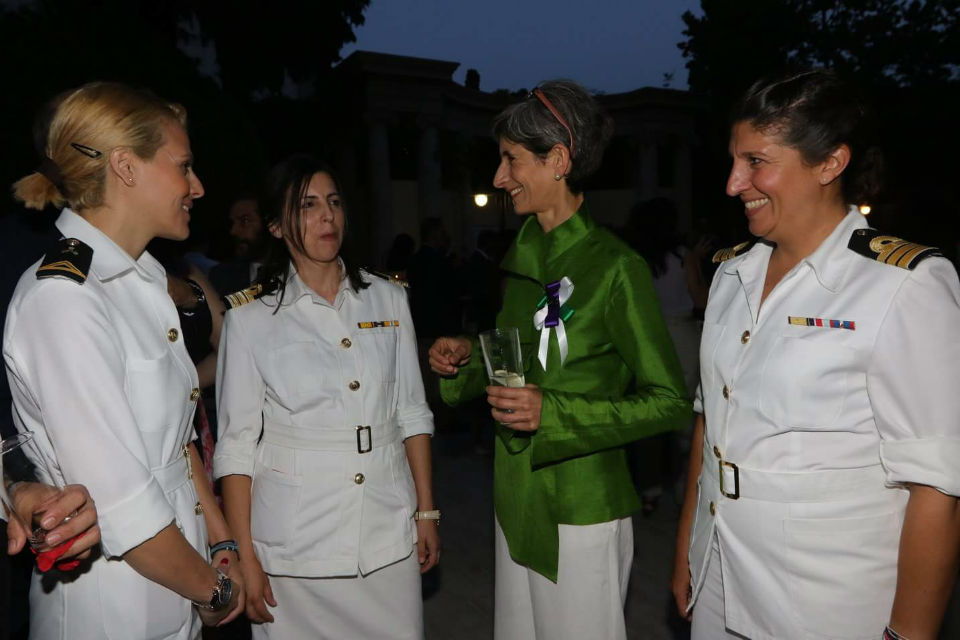 Guests had the opportunity to view a small exhibition about key milestones of women's struggle for suffrage in the UK up to 1918. They also found out more about the Greek feminist movement in the period up to 1974 through a display kindly shared by the Hellenic Parliament Foundation.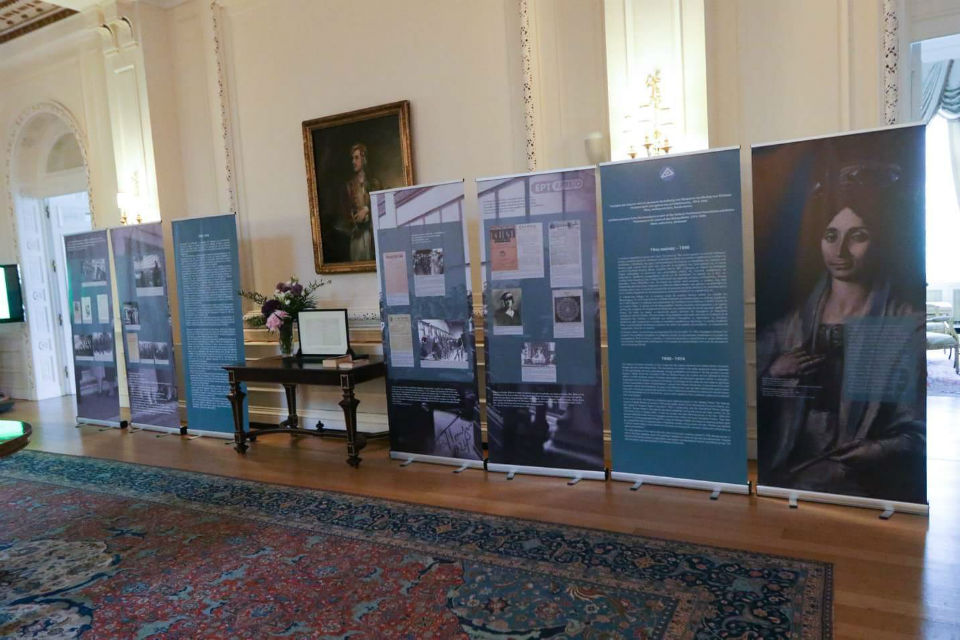 In her address Ambassador Kate Smith spoke of the strong and historic bilateral relations and their future potential referring to two recent examples: the wonderfully warm reception HRH The Prince of Wales and HRH the Duchess of Cornwall received on the visit to Greece in May and the Greek Prime Minister Alexis Tsipras' first bilateral visit to London end of June Referring to the centenary of the granting of votes to women, she said:
We owe so much to the women of the Suffragette movement which began begun many decades earlier fought - and some giving their lives – for equality between the sexes. Since then women have more and more taken their place fully in our public, political and economic life, and we are very proud of that record.

Building on the work of Callirhoe Parren to champion feminism in Greece, and the election of Greece's first woman MP Eleni Skoura in 1953, a strong tradition of female leadership has developed in Greece and women have been taking their place in public life and in business. But it's even more important that we celebrate the women who are making their way up in their chosen fields and professions, and will be the leaders of the future. We are delighted to have a number of them – and especially from the Hellenic Armed Forces, police and coastguard here with us tonight.

From the United Kingdom's first woman Ambassador in Greece, a special welcome to you all.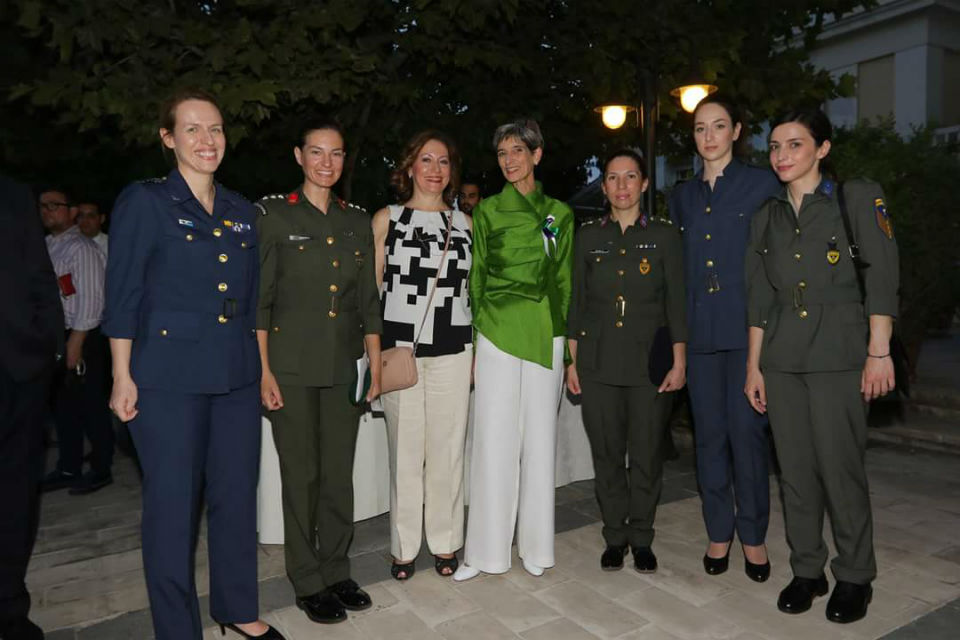 Top British brands in Greece
Britain's global food & drinks industry was well represented by names such Raven Rare Blended Scotch, Blue Beetle London Dry Gin, Bruichladdich, The Botanist Dry Gin (all by WS Karoulias), Fuller's London Pride beer, AHDB beef and Lamb, Severn and Wye Smokery smoked salmon (Imperial Salmon House).
Prominent British and Greek businesses were also well represented: HSBC, BP, Trans Atlantic Pipeline, Reedsmith, Shell, Kotsovolos and 3E. We thank them all for their kind contribution.
Further information
Published 26 June 2018