Press release
Quartet make the shortlist for UK City of Culture 2017
Dundee, Hull, Leicester and Swansea Bay (covering Swansea, Carmarthenshire, Neath and Port Talbot) have made the shortlist to become UK City of Culture 2017.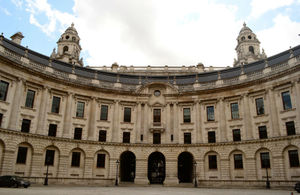 047/13
The announcement today by Culture Minister Ed Vaizey follows a meeting of the independent advisory panel chaired by Phil Redmond at which a total of eleven bids were considered.
Ed Vaizey said:
I want to congratulate the four shortlisted cities who have made it this far, and indeed all eleven cities who put time and great effort into submitting bids. The events in Derry-Londonderry over recent weeks highlight just how much of an impact being 'City of Culture' can have. It brings together communities, encourages economic growth, and inspires social change and the shortlisted cities should be very proud of the bids they have put together so far.
The four shortlisted cities will now be invited to submit a final bid by the end of September. The panel will then meet again to decide a winner which will be announced in November.
Phil Redmond, Chair of the independent advisory panel said:
It was incredibly difficult to decide on a shortlist as all the bids recognised the power of culture to bring about social change and offered innovative and interesting programmes. In the end the panel thought the four short listed cities offered plans that were ambitious, realistic and would not only deliver for their communities, but would also maintain the momentum created around the success of Derry-Londonderry.
I want to thank all eleven cities for the time and commitment they have put in to their bids and look forward to hearing more from Dundee, Hull, Leicester and Swansea Bay later on in the year.
Notes to Editors
For interview requests with the Culture Minister or Phil Redmond please contact the DCMS press office on 0207 211 2210.

The eleven cities that put themselves forward for the UK City of Culture 2017 were: Aberdeen, Chester, Dundee, East Kent, Hastings and Bexhill-on-Sea, Hull, Leicester, Plymouth, Portsmouth and Southampton, Southend on Sea and Swansea Bay.

Further background information including a list of members of the Independent Advisory Panel can be found here.

Derry-Londonderry was named the first UK City of Culture on 15 July 2010. In their year as European City of Culture, Liverpool received 9.7 million additional visitors to the city which resulted in over £735 million in additional visitor spend. Derry-Londonderry hope to have 2800 tourism jobs by 2020 as a legacy from their year as first City of Culture.
Press Enquiries: 020 7211 6271 Public Enquiries: 020 7211 6000 Out of hours telephone pager no: 07699 751153
Published 19 June 2013