Pupil absence figures for autumn 2009 and spring 2010
Schools Minister Nick Gibb welcomes the overall decrease in school absence rates and announces the Government's commitment to tackling underlying causes of absenteeism.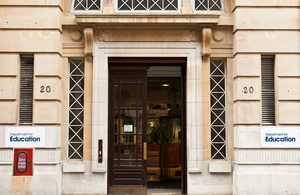 Latest statistics for autumn term 2009 and spring term 2010 together show a decrease in overall and persistent absence rates in both primary and secondary schools compared with autumn term 2008 and spring term 2009.
Authorised absence rates decreased in both primary and secondary schools. Unauthorised absence rates increased in primary schools and decreased in secondary schools.
Schools Minister Nick Gibb said:
The small fall in the overall absence rate in all schools, and in unauthorised absence in secondary schools, is very welcome but the level of absenteeism in schools is still too high. It is crucial that children are not missing out on valuable lessons that could leave them vulnerable to falling behind.
The Government is committed to tackling the underlying causes of absenteeism, raising academic standards and ensuring every child can meet their potential, regardless of their background.
We are putting in place a series of measures to raise standards of behaviour, put teachers back in control of the classroom and ensure pupils understand that the authority of their school can extend beyond the school gates. We need to ensure that all pupils have the basic skills of reading, writing and maths before they leave primary school so they can cope with the new challenges of secondary school.
We are also introducing the first ever pupil premium to ensure pupils from disadvantaged backgrounds benefit from the same opportunities as their more affluent peers.
DfE enquiries
Central newsdesk - for journalists 020 7783 8300
General enquiries - for members of the public 0370 000 2288
Published 19 October 2010