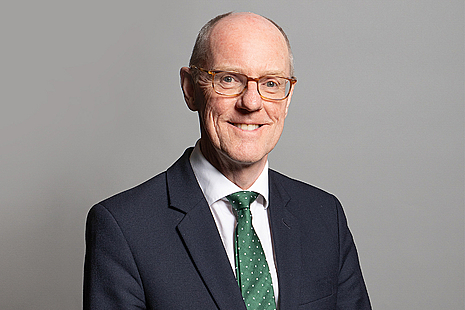 Biography
Nick Gibb was appointed Minister of State at the Department for Education on 15 July 2014. He was elected Conservative MP for Bognor Regis and Littlehampton in 1997.
Education
Nick went to school in Maidstone, Leeds and Wakefield before going on to study law at Durham University. He was formerly a chartered accountant specialising in corporate taxation with KPMG.
Political career
He served as Shadow Minister for Schools from 2005 until 2010, and as Minister of State for Schools from May 2010 until September 2012.
(Photo source UK Parliament website. Used under Creative Commons).
Minister of State (Minister for School Standards)
The minister's responsibilities include:
recruitment and retention of teachers and school leaders (including initial teacher training, qualifications and professional development)
supporting a high-quality teaching profession and reducing teacher workload
admissions and school transport
school revenue funding, including the national funding formula for schools
curriculum and qualifications (including links with Ofqual)
Standards and Testing Agency and primary assessment
school accountability and inspection (including links with Ofsted)
support for raising school standards
school sport
pupil premium
relationships, sex, and health education; and personal, social, health and economic education
behaviour and attendance and exclusions
early education curriculum and teaching quality
coronavirus (COVID-19) response for schools
Previous roles in government
Announcements