Press release
Publishing data from the COINS database
Publishing data from the COINS database.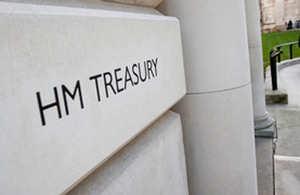 As part of the Prime Minister's transparency initiative, the Treasury has today taken the unprecedented step of publishing data from the Combined Online Information System (COINS) for 2008-09 and 2009-10 through data.gov.uk.
Comprising millions of lines, this is the most detailed UK public expenditure data ever released. The Government is committed to being more transparent and open in publishing information about the money it spends, where it spends it, and the results it achieves.
COINS data is complex, and the information released today is in its raw form, requiring technical expertise to process. Having access to this information for the first time, institutions and experts will be able to process the data as they wish, and present it in a way that is more accessible to the general public.
Today's action is an important step toward giving the public a greater understanding of where their taxes are spent, and how their Government will deliver on its promise to be more open and transparent. Building on today's announcement, the Treasury will work over the coming months to make sure COINS data published in future is in a simpler, more accessible format.
The data published today can be accessed through www.data.gov.uk. Guidance on downloading and using the data is available on the Treasury website at http://www.hm-treasury.gov.uk/coins 
Danny Alexander, Chief Secretary to the Treasury said:
For too long the previous Government acted as if the public had no right to know where their hard earned taxes were spent. Today we have lifted that veil of secrecy by releasing detailed spending figures dating back to 2008.
This data is complex, but this is major step forward and shows we are delivering on our promise to make this Government more open and transparent while ensuring we deliver value for money for the taxpayer. I hope people will take the opportunity to scrutinise carefully how their money is being spent - as I am doing every day in preparation for the Spending Review.
We will not stop here - we plan to release more data in the coming months that will be easier for the general public to understand.
Notes for editors
COINS is used by the Treasury to collect financial data from across the public sector to support fiscal management, the production of Supply Estimates for Parliament, the production of public expenditure statistics, the preparation of Whole of Government Accounts (WGA) and to meet data requirements of the Office for National Statistics. A more detailed overview of COINS and instructions for using the data can be found at http://www.hm-treasury.gov.uk/coins 

COINS is a consolidation system rather than an accounts application. It therefore contains aggregate spending information rather than details of specific items of spending.

Further COINS data for all years back to 2005-06 will be made available by 15 June.

The Government have also announced plans to publish further financial data, including online publication of all new items of central government expenditure over £25,000 from November 2010.
Non-media enquiries should be addressed to the Treasury Correspondence and Enquiry Unit on 020 7270 4558 or by e-mail to public.enquiries@hm-treasury.gov.uk
Media enquiries should be addressed to the Treasury Press Office on 020 7270 5238.
Published 4 June 2010