News story
Publications Support Officer - Southampton
The Marine Accident Investigation Branch has an apprenticeship vacancy for a Publications Support Officer.
This news article was withdrawn on
Application closing date was 22 September 2016.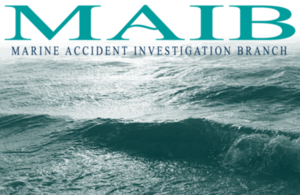 The purpose of the role is to contribute to the MAIB's printed and online material including investigation reports and bulletins.
Role responsibilities include:
Input of revisions and edits from the Chief Inspector, Deputy Chief Inspector and Technical Editor to MAIB publications
Provide support to the Graphics Editor in the preparation and compilation of report artwork and annexes
Production and distribution of publication and consultation related correspondence
Monitoring consultation documents to ensure timely receipt of report and comments
Publication of reports on the MAIB section of GOV.UK via its content management system
Printing and general distribution of reports and other MAIB publications as required
For further information about this position and how to apply see Civil Service Jobs, DFT/580/16/DFTc Publications Support Officer.
Closing date: 22 September 2016.
Published 9 September 2016