Publication of quarterly crime statistics
Responding to the publication of statistics for England and Wales, Home Office Minister for Policing and Criminal Justice Nick Herbert said: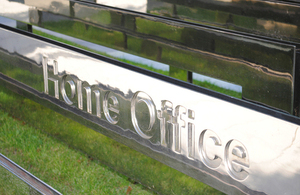 Today's crime figures show a mixed picture and cannot be used to show there is a long term change in either direction.
'There are areas of concern and, as we have consistently said, crime remains too high.
'We know good policing makes a difference and are freeing up the police to focus resources on the frontline.
'There is a danger that divergence between the two sets of figures presents a confusing picture to the public. We want people to have accurate and clear crime data that is easy to access and understand.
'That is why we are publishing online crime maps, www.police.uk, to help people hold their local forces to account and ensure that crime in their areas is driven down, and are transferring publication of crime statistics to the independent office for national statistics from April.'
Published 19 January 2012