Publication of EU ETS auction schedule for May - July 2012
The UK Government today published the schedule for EU ETS auctions to take place between May and July this year. The Government will auction…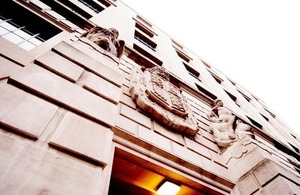 The UK Government today published the schedule for EU ETS auctions to take place between May and July this year.
The Government will auction 12 million allowances over this period, using surplus allowances from the UK Phase II New Entrant Reserve (NER).
The full schedule is available on the UK Debt Management Office's website below.
Further information
Published 1 May 2012