Press release
Publication of DWP Research Report 738 Evidence review of smartcard schemes in local authorities
Research published today examines smartcard schemes that local authorities have implemented.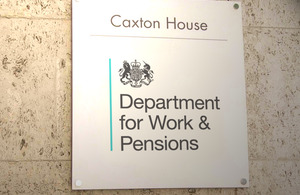 Research published today examines smartcard schemes that local authorities have implemented. The research draws together good practice and learning points as they relate to smartcard scheme implementation.
The review explores a range of issues, including the types of services included within smartcard schemes; citizen participation in schemes; use of data to improve services; dissemination of information to users and prospective users; communications activities and messages; and how schemes have been evaluated.
Key Findings
Local authorities' motivations for introducing smartcards can be grouped broadly into intended benefits for users, and intended benefits for authorities themselves.
Smartcards can give users simplified access to services.  This has the potential to improve quality of life, where access allows the user to benefit independently from local services.
Schemes tended to follow two broad models: 'generalist' cards, available to all residents, and 'specialist' cards intended to meet a specific need for a defined subset of the population.
A principal benefit of smart delivery is the ease with which services can be joined together.  This entails using the smartcard to access one service, while simultaneously promoting take-up and awareness of another.
Card services were not typically aimed at older people specifically, although those in this group were frequent users of certain services, particularly concessionary bus travel.  Only in rare cases had authorities marketed to older people specifically.
Local authorities' encouragement of card take-up was often 'passive'; for example, increasing schemes' appeal by adding new services.  The degree of 'active' promotion varied, but was typically low.
Both internal and external factors can influence the long-term sustainability of schemes.  Sufficient funding is imperative.  The approach of the scheme managers and the support of the wider authority can both play key roles in schemes' success.
Notes to Editors:
Research Report Series 738 'Evidence review of smartcard schemes in local authorities' can be found at: http://research.dwp.gov.uk/asd/asd5/rrs-index.asp
The authors are Andrew Wood, Kate Downer and Annalise Toberman from RS Consulting Ltd.
Published 17 May 2011