News story
Public Health Responsibility Deal launches new alcohol pledge
A new Public Health Responsibility Deal collective pledge is announced.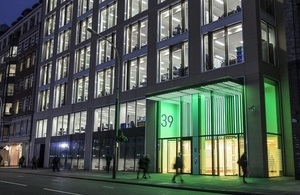 A new Public Health Responsibility Deal collective pledge, announced today, is to take one billion units of alcohol out of the market by 2015 through improving the choice available of lower strength products.
Estimates suggest that in a decade this will result in almost 1,000 fewer alcohol related deaths per year, thousands of fewer hospital admissions and alcohol related crimes, and substantial savings to health services and crime costs each year.
Health Secretary Andrew Lansley said:
"The Responsibility Deal shows what can be achieved for individuals and families when we work together with industry. We know it is an ambitious challenge to work in this way but our successes so far clearly demonstrate it works. We will work hard to engage even more businesses and get bigger results.

"Cutting alcohol by a billion units will help more people drink sensibly and within the guidelines. This pledge forms a key part of the shared responsibility we will encourage as part of the alcohol strategy." 
Companies have committed to a wide range of innovative and creative ways of helping their customers to drink within the guidelines, including:
improving consumer choice by lowering the strength of existing brands
introducing new lower strength products
nudging people towards smaller sizes
other marketing and promotional activity to encourage customers to switch to lower unit drinks rather than similar drinks with a higher unit content
The Government launched its Alcohol Strategy today, which includes a package of health measures.
Published 23 March 2012