News story
Public health funding allocations for 2015 to 2016 announced
Local authorities' public health funding allocations for 2015 to 2016 and a new public health incentive scheme announced.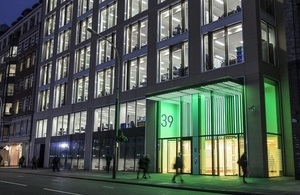 The Department of Health has announced that local authorities' public health funding is expected to remain the same as last year, at £2.79 billion. The funding will remain ring-fenced to ensure it is used solely for improving public health.
A further £5 million of funding has also been announced as part of the Health Premium Incentive Scheme (HPIS). The scheme is designed to reward local authorities that make improvements to their localities public health by providing cash incentives.
Under the scheme, which will be piloted during 2015 and 2016, local authorities will be rewarded for meeting one mandatory national public health target, related to improving drug and alcohol services, and one local target of their choice.
Minister for Public Health, Jane Ellison, said:
We have made a huge investment in improving public health across the country in the last two years.

With this major investment staying in place for the next year, we want to see local areas continue their excellent work to help people lead healthier lives. The money has again been ring-fenced so the focus will remain firmly on improving the health of local communities. This will be further boosted by an extra £5 million to target priority areas.
Read the Written Ministerial Statement
The Chief Executive of Public Health England, Duncan Selbie, said:
Local authorities are best placed to achieve improvements in the public's health. The announcement of the public health allocations will allow them to get on with planning the services their communities need most.
A consultation on the technical design aspects of HPIS and distribution of public health allocations for 2015 to 2016 is now open for comment. The consultation closes on 23 October 2014.
Published 9 September 2014