Public attitudes tracking survey
DECC has set up a tracking survey to understand and monitor public attitudes to the Department's main business priorities. The summary note…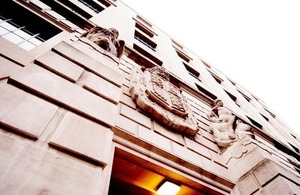 DECC has set up a tracking survey to understand and monitor public attitudes to the Department's main business priorities.
The summary note presents headline findings from the first wave of the survey. The survey will run four times a year, with questions on issues where we think attitudes might shift quickly or be affected by seasonal changes repeated quarterly, and others asked annually.
The first wave of data was collected between 21st and 25th March 2012 using face-to-face in-home interviews with a representative sample of 2,121 households in the UK. The value of a tracking survey is in looking at how the attitudes change over time so the full value of the findings will only be apparent when we have a number of waves of data.
Full tables and questions are available in the Statistics section of the DECC website
 
Published 9 July 2012