News story
Public Accounts Committee report: Monitor's response
This is Monitor's response to the Public Accounts Committee's report titled 'Monitor: regulating NHS Foundation Trusts'.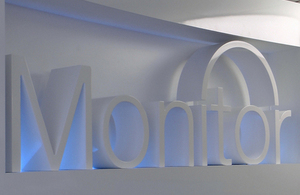 David Bennett, chief executive of Monitor, said:
This criticism comes in the wake of a report from the National Audit Office which said Monitor provided value for money in regulating NHS foundation trusts and was generally effective in helping them to improve.

However, the committee does put its finger on some of the difficult issues the NHS faces as rising public demand and expectations of healthcare put pressure on the budget. As the regulator, Monitor is not responsible for the tough financial circumstances in which trusts find themselves.

Although the NHS foundation trust sector as a whole is currently in surplus, a minority of trusts do face complex operational and leadership challenges, including issues about the quality of care patients receive. We are working hard with our NHS partners to support trusts in solving all these problems. We acknowledge there is always room for improvement, and we are already taking action along many of the lines recommended by the committee.
Published 4 July 2014