Promoting tourism: the legacy from the Olympic Games and Diamond Jubilee
Jeremy Hunt sets out plans to create tourism legacy from Olympic Games and Diamond Jubilee, and pledges to boost domestic market share. In…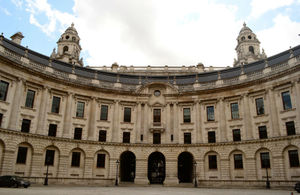 Jeremy Hunt sets out plans to create tourism legacy from Olympic Games and Diamond Jubilee, and pledges to boost domestic market share.
In his first key-note speech on tourism policy, Culture Secretary Jeremy Hunt said that it was a government priority to produce 'the best marketing plan that any country has ever had' around 2012.
Pledges
Mr Hunt today pledged to
create a new fund that will generate £1bn worth of PR and marketing activity in our priority markets in the years around 2012
harness the full potential of 2012 to create a permanent tourism legacy for the whole country, creating a sustained and sustainable increase in the number of tourists visiting our shores
set the industry a new goal: to increase the domestic tourism spend by UK residents to 50% of the total
review the web of quangos that affect tourism, aiming to simplify and focus support for the tourism industry, which is worth around £90 billion to the economy
Lasting legacy
Speaking in Weymouth, the first 2012 Olympics venue to be completed, Mr Hunt said: "Making sure we have a lasting tourism legacy from hosting the 2012 Olympic and Paralympic Games is one of the most pressing issues for the industry, and a top priority for Government. I want to do all I can to help deliver an increase in visitors to Britain in the years that follow."
He stressed that the UK would learn the lessons from other global events in the past. "My priority is to make sure that London 2012 gets it right," he said.
"I believe no other country can offer such rich history, wonderful culture, or stunning countryside, and it's important we showcase to the world the amazing range of attractions and experiences this country offers.
"But as well as encouraging more people from overseas to visit our shores, I also want to make sure we do all we can to get British holidaymakers to stay in the UK."
Further information
Published 14 June 2010