Press release
Progress on Broadband Transformation: Roll-out passes halfway mark
Half of the programmes aimed at delivering superfast broadband to rural areas are now underway, following today's contract signing between West Sussex County Council and BT.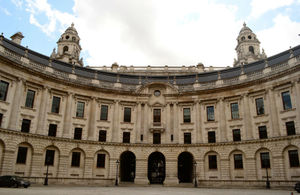 038/13
The government is investing £680 million to transform broadband in the UK, helping to drive economic growth and ensure that the UK wins the global race.
Now, 22 out of 44 schemes around the UK have moved into the delivery phase, allowing work to begin on the roll-out of the necessary infrastructure to provide superfast broadband to 90 per cent of the UK, and at least 2Mbs to the remaining 10 per cent.
Communications Minister Ed Vaizey said:
Today's contract signing in West Sussex marks a milestone in our efforts to bring superfast broadband to those areas around the UK where it is currently unavailable. With 50 per cent of projects now in delivery phase, businesses and individuals will very shortly be enjoying all the benefits that high speeds offer.
By 2015 the Government will have achieved a remarkable transformation in broadband. As a result of the work now taking place, speeds will be dramatically higher and superfast fixed and mobile broadband will be widespread. Average speeds will have at least tripled since 2010, and an additional 10 million more homes and businesses will have access to superfast broadband.
These changes will reinforce the UK's position as a leading digital economy and will be a major driver of local jobs and national growth. The Government's own programmes will support delivery in the parts of the country that will not otherwise be reached by the private sector and will support our cities to become digital hubs for businesses and consumers.
Results already achieved:
Average speeds have more than doubled since May 2010, from 5.2Mbps to 12.0Mbps in November 2012
Superfast broadband connections are getting faster, with speeds increasing from 35.8Mbps in May 2012 to 44.6Mbps in November 2012
100,000 more homes and businesses are getting superfast broadband availability each week
In June 2012 superfast coverage had reached 65% of UK premises, up from 45% in 2010.
The proportion of broadband connections with superfast speeds of 30Mbps or higher more than doubled last year, up from 5% in November 2011 to 13% in November 2012.
50,000 superfast connections are currently being taken up per week
Notes to Editors
Status of Rural Broadband Fund projects
| In Delivery | In Procurement |
| --- | --- |
| Devon & Somerset | Coventry, Solihull, Warwickshire |
| Wiltshire, South Gloucestershire | Buckinghamshire, Hertfordshire |
| Highlands and Islands | Staffordshire and Stoke-on-Trent |
| Lancashire, Blackpool, Blackburn with Darwen | East Sussex, Brighton and Hove |
| Rutland | Oxfordshire |
| North Yorkshire, York | North Lincolnshire, North East Lincolnshire |
| Wales | Nottinghamshire, City of Nottingham |
| Surrey | Scotland |
| Cumbria | Dorset, Bournemouth and Poole |
| Herefordshire and Gloucestershire | Berkshire Councils |
| Norfolk | Derbyshire |
| Suffolk | East Riding of Yorkshire |
| Cambridgeshire, Peterborough | West Yorkshire |
| Lincolnshire | Worcestershire |
| Northamptonshire | Leicestershire, City of Leicester |
| Kent and Medway | Liverpool City Region |
| Hampshire | Central Beds, Bedford Borough, Milton Keynes |
| Shropshire | Essex, Southend-On-Sea, Thurrock |
| Northumberland | Isle of Wight |
| Durham, Gateshead, Tees Valley and Sunderland | Newcastle upon Tyne |
| Cheshire Councils | Northern Ireland |
| West Sussex | Greater Manchester |
Published 15 May 2013