News story
Progress made on child detention review
Immigration minister Damian Green has said the government is making significant progress with its review of child detention.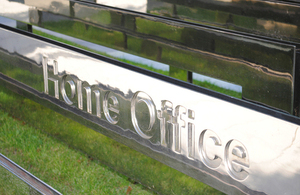 Appearing at Home Office oral questions on Monday, Mr Green used the phrase 'minimise the detention of children in the future as a whole.' This has led to newspaper reports of a 'climb down'.
Committed to ending detention
The immigration minister has subsequently issued the following statement: 'Significant progress has been made in working towards the commitment to end child detention for immigration purposes and we are currently piloting some proposed changes to our approach developed with partners. 
 
'We have already announced that the family unit at Yarl's Wood Immigration Removal Centre will close.
'The Coalition: Our programme for Government, published on 20 May, said: "We will end the detention of children for immigration purposes". That remains.'
Report out today
Meanwhile, the chief executive of the UK Border Agency has responded to a report out today by the Medical Justice Foundation. 'State sponsored cruelty' focuses on the practice of child detention and is based on interviews with children.
Lin Homer said that although the UK Border Agency had requested a copy of the report, Medical Justice had declined. 'As a result we are unable to comment specifically on the accuracy of the report or the findings,' she explained.
She continued: 'The UK Border Agency takes very seriously the need to respect and provide for the mental health needs of vulnerable individuals seeking asylum in the UK, and in particular the need to safeguard and protect the wellbeing of children.
 
'Throughout their asylum application, all individuals receive the same free access to NHS services and additional support that is available to the general public.'
Published 9 September 2010