Press release
Process starts to select open standards for government documents
The government has begun the process of selecting open standards for document formats.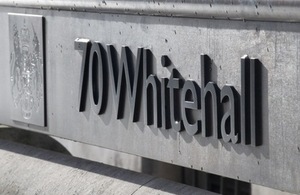 As well as making it easier for citizens to access and work with the information that government publishes, open document formats will enable users in government departments to operate more efficiently by sharing documents and working on them together.
The document format challenges - descriptions of problems faced by users trying to read or work on documents - have been published today on the government's Standards Hub. Ideas are invited on possible open standards based approaches to the challenges, from which one or more proposals will be developed.
These proposals will also be open for comment before a recommendation is made by the Open Standards Board.
Cabinet Office Minister Francis Maude said:
We need government information to be as accessible and easy to use as possible if we are going to win the global race. We also want to help government organisations to work together more efficiently. That's why we know that agreeing open standards for document formats will be a big step forward.

To find the best open standards for government we want to encourage an open and informed debate. We set up the Open Standards Board to identify the standards needed for users of government information and services.
The Open Standards Board includes experts from inside and outside government with proven experience in open standards development and implementation. Their expertise, combined with the government's own research and user feedback through the Standards Hub, ensures that decisions are properly informed.
The peer-reviewed process for selecting open standards through the Standards Hub has already been tested. In September, the Open Standards Board endorsed the first open standards for government technology on persistent resolvable identifiers and cross-platform character encoding.
Published 4 December 2013