Press release
Privy Council approval for Referendum on 3 March
Secretary of State for Wales Cheryl Gillan today welcomed news that plans for a referendum on further powers for the National Assembly have …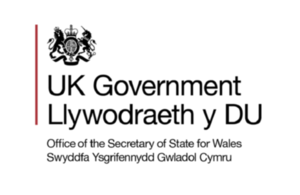 Secretary of State for Wales Cheryl Gillan today welcomed news that plans for a referendum on further powers for the National Assembly have been given final approval.
The Privy Council this afternoon gave approval to the orders which pave the way for the vote to be held on March 3, fulfilling a commitment by the coalition government and following a request from Assembly Members.
Mrs Gillan said it will now be up to the people of Wales to have their say in the referendum next March.
Following the approval by Her Majesty in Council of the referendum Order and associated Orders, Mrs Gillan said:  "I am delighted that the Orders have today been approved by Privy Council.  Today's approval marks the culmination of months of hard work between the Welsh Office, the  Welsh Assembly Government, Electoral Commission and other key stakeholders and means there will be a referendum on the Assembly's powers on March 3 next year.
"I have always been committed to giving the people of Wales the opportunity to decide in a referendum whether they want the Assembly to have these powers and it was one of my top priorities when I took office in May.  This commitment has today been delivered and it is only right and proper that the people of Wales should now have their say in the referendum next March."
Notes
For more information on the referendum, please visit:  http://www.walesoffice.gov.uk/about/referendum/
Published 15 December 2010