Press release
Private sector support helps create skilled workforce for North Wales
Secretary of State for Wales Cheryl Gillan visited Flintshire today (Thursday, 20 January) to see how private sector employers are providing…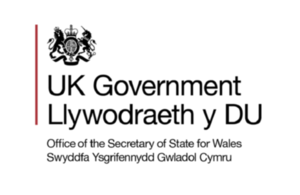 Secretary of State for Wales Cheryl Gillan visited Flintshire today (Thursday, 20 January) to see how private sector employers are providing skills support and creating employment opportunities for the local workforce.
Mrs Gillan visited the Toyota engine plant at Deeside, where production started last year on new hybrid engines for the Toyota Auris, and Deeside College, which has strong links with Toyota through the Sector Skills Council for Science, Engineering and Manufacturing Technologies (Semta).
The Welsh Secretary then went on to JobCentre Plus at Shotton, where she met with local employers to discuss their recent recruitment exercises in North Wales.
The visit to Toyota was hosted by General Affairs Manager Graham Hillier, who is a member of the new Welsh Office Business Advisory Group, chaired by the Secretary of State.
Mrs Gillan said: "As one of the world's leading car manufacturers, Toyota has demonstrated real confidence in its workforce at Deeside. Its decision to build the hybrid engine here is proving to be hugely beneficial to local suppliers, to the local community and to Toyota itself, who are benefiting from the highly-skilled workforce that Wales has to offer.
"The automotive industry remains very important to both the Welsh and UK economy so it is great to see the links being forged between Toyota and colleges such as Deeside College. To date Toyota has donated equipment worth over £100,000 to colleges in Wales, including a brand new Toyota Auris last week to Deeside College."
Mrs Gillan added: "Links created between businesses and colleges provide students with excellent opportunities to gain skills and first hand experience in their chosen fields, while ensuring businesses are supported by a highly skilled local workforce.
At Shotton JobCentre Plus, Mrs Gillan met representatives from Mental Health Care, the largest independent care provider in North Wales, and retail giants Debenhams and Morrisons, who have all recently created jobs across North Wales.
She said: "The coalition Government recognises that it is the private sector that will lead economic growth and job creation in Wales as the recovery continues to progress.
"Latest employment figures released this week were encouraging, showing an increase in the number of people in employment in Wales and a decrease in the rate of economic inactivity. We are committed to working in partnership with the Department for Work and Pensions to send out the message that work pays and with the Welsh Assembly Government to bring more businesses to Wales to increase the opportunities available to our ready and willing workforce."
Published 20 January 2011