Press release
Priti Patel: Employment at an all-time high, creating a more prosperous future for Britain
UK employment has reached an all-time high of 73.5% – and over the last year employment growth has outstripped every other major economy.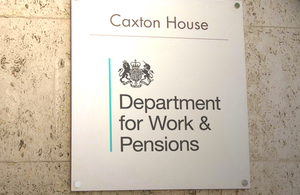 Unemployment has dropped to 5.5%, and there are more than half a million more people in work compared with a year ago.
The government has taken action to reform the welfare system, and has seen remarkable success in supporting people off benefits and into work. The number of people claiming the main out-of-work benefits has fallen by 1 million since 2010.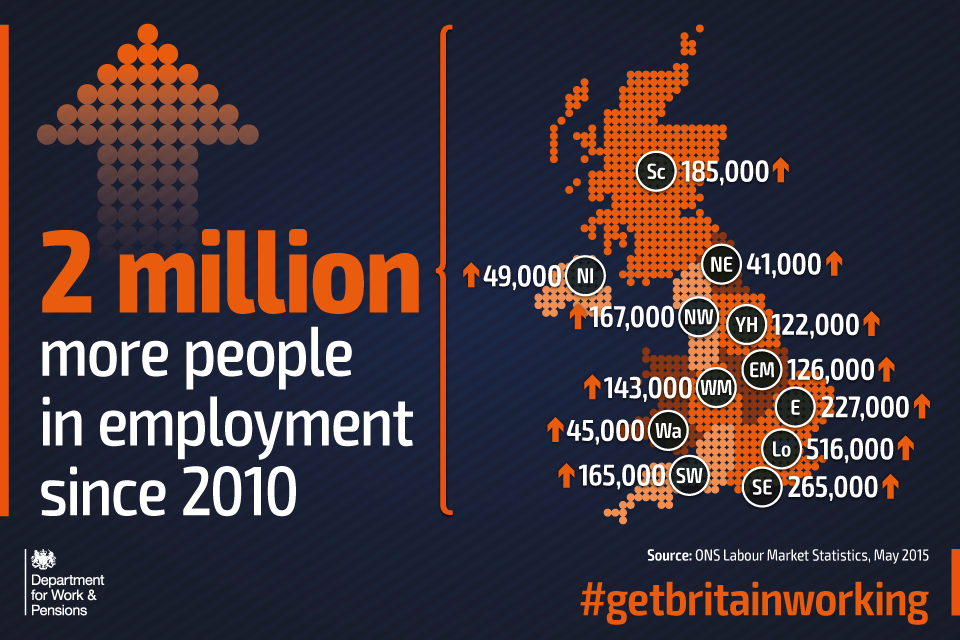 Long-term unemployment has also seen the largest annual fall in 17 years, supported by the Work Programme, which is the biggest single payment by results employment programme Britain has ever seen.
The number of vacancies in the economy is now well over 700,000 at any one time across the UK.
Employment Minister Priti Patel, said:
Our long-term economic plan is creating a better, more prosperous future for Britain, with employment at an all-time high and more women in work than ever before. Behind the statistics are countless stories of individual hard work and determination – of people feeling more financially secure with a regular wage.

I want to continue to ensure our welfare reforms are giving people the skills and opportunities to move into work to give everyone in our country the chance to make the most of their lives.
This week the government announced it would be bringing in new measures to support a further 2 million rise in employment, and helping people with childcare. The measures include:
young unemployed people required to take part in training or work placements as part of new, tougher Day One Work Requirements for young people
increasing free childcare for 3-to-4 year olds from 15 to 30 hours
tax-free childcare for every child so parents get 20% off
reducing the benefit cap to £23,000 to ensure people are always better off in work
Key UK employment facts
record employment rate of 73.5%
joint highest employment rate for women (68.6%)
unemployment rate is 5.5%
employment up more than half a million in the past year alone
employment up more than 2 million since 2010
there are 733,000 vacancies in the economy at any one time
there are 1 million fewer people claiming the main out of work benefits than in 2010
largest annual fall in long-term unemployment in 17 years – supported by the Work Programme
fifth highest employment rate in the EU
youth unemployment excluding those in full time study is now at 6.6%
regular wages (excluding bonuses) rose by 2.2% over the last year
More information
We've also published new official statistics today showing the latest number of claims to Universal Credit.
Contact Press Office
Media enquiries for this press release – 020 3267 5122
Press Office
Caxton House
Tothill Street
London
SW1H 9NA
London Press Office (national media and London area enquiries only – not questions about personal claims) 020 3267 5144
Out-of-hours (journalists only) 07623 928 975
England and Wales (local media enquiries) 029 20 586 then 097 or 098 or 099
Scotland (local media enquiries) 0131 310 1122
Follow DWP on:
Published 13 May 2015