Prisoner wages to fund victims' services
Up to £1million a year will be seized from prisoners' pay packets and used to fund victim support services.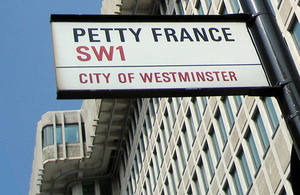 The money will go to the national charity Victim Support and pay for new support services, helping victims to recover from the trauma of crime and forcing criminals to take responsibility for the harm they have caused.
 
The Minister for Policing and Criminal Justice, Nick Herbert, said:
'For too long the financial burden of repairing the damage done by crime has fallen to the taxpayer alone. By bringing into force the Prisoners' Earnings Act, this Government is making a significant and overdue change.
'Making offenders pay financial reparation to victims will require them to take personal responsibility for their crimes and go some way towards making redress to victims through the funding of crucial support services.'
Low-risk prisoners who work outside of prison to prepare for their eventual release will see up to 40 per cent of their net weekly wages of over £20 go to services which support victims of crime.
Javed Khan, chief executive of Victim Support, said:
'Helping victims to find their strength after crime is our number one priority. We will use the money from this initiative to deliver real, practical support for victims and communities.
'Getting prisoners working and developing workplace skills should help them on the path to reform. This will be very much welcomed by victims as they are united in wanting offenders to stop committing crimes.'
The implementation of the Prisoners' Earnings Act is the latest stage of Government action to reform the criminal justice system, to make punishments more effective and reduce reoffending. This includes making prisons place of hard work ensuring offenders make efforts pay back victims and communities for their crimes.
Published 26 September 2011