News story
Prison sentences of West Midlands gang referred to Court of Appeal
Fourteen offenders linked to the infamous Burger Bar Boys gang in Birmingham may have their prison sentences increased after a referral today by Solicitor General, Robert Buckland QC MP.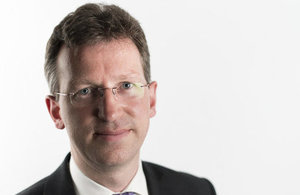 The offenders were sentenced earlier this year in a high-profile case which saw the members of the gang receive prison terms after being convicted of supplying guns to criminal gangs around the country.
They were caught trafficking a number of dangerous weapons and ammunition, including a number of handguns, a sawn-off shotgun and a MAC 10 machine gun.
Nosakhere Stephenson was the head of the group and his gang was linked to the notorious Burger Bar gang in Birmingham.
All the offenders were charged on an indictment containing six counts of conspiracy to transfer prohibited weapons and ammunition, and sentenced in Birmingham Crown Court in November.
However, the Solicitor General today referred the sentences of all offenders to the Court of Appeal under the Unduly Lenient Sentence scheme. Speaking today, he said:
"After careful consideration of the details of these cases, I decided to refer these sentences to the Court of Appeal due to the serious nature of the offences concerned.
"These were professional criminals running a sophisticated operation which involved a high degree of planning. The offences had a terrible impact on those who were caught up in violence further down the line.
"It is now a matter for the Court to determine whether the sentences should be increased."
Notes to editors:
For more information on the ULS scheme please visit the AGO website
Our website also includes information on how to complain about a low Crown Court sentence
Published 17 December 2015