World news story
Princess Royal arrives in St Petersburg
Princess Royal, Princess Anne, is in St Petersburg for the final leg of her two-week visit to Russia.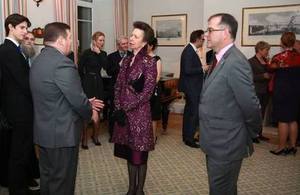 Straight from the airport, she was taken to the offices of SPB Renovation, a local property developer which is working with several UK companies to redevelop over two million square metres of residential housing in St Petersburg.
She then attended a reception hosted by British Consul-General, Keith Allan. In keeping with the Olympic theme of the Princess's visit to Russia, the guests of honour were some of St Petersburg's Olympians and Paralympians. These included Natalya Antyukh, who won gold for Russia in the Women's 400m hurdles at London 2012. Also present were Fedor Trikolich and Denis Gulin who won gold medals during the 2012 Paralympic Games in London - for the Men's 100m (T12) and Men's Triple Jump (T11), respectively.
Other guests included senior officials from the St Petersburg government, senior Military and Naval officials, civil society organisations, and representatives from the cultural, business and British communities.
Today the Princess began her final day of her visit by paying tribute to those who died during the Siege of Leningrad between September 1941 and January 1944. Accompanied by her husband, Vice Admiral Sir Tim Laurence, she laid a wreath at St Petersburg's main memorial to the victims of the Siege - Piskarevskoye Cemetery. Met by a Guard of Honour from the St Petersburg Garrison, the Princess then met survivors of the Siege and went on to the Museum of the History of St Petersburg where she saw the 'Scottish Album', a collection of signatures and artwork, put together by the women of Coatbridge and Airdrie (near Glasgow) in 1941 to express support for and solidarity with the women of Leningrad. In response, the women of Leningrad prepared the 'Leningrad Album' which eventually reached Scotland in early 1943. It is now held by the Mitchell Library in Glasgow.
The Siege of Leningrad was one of the most tragic episodes of the Second World War, resulting in destruction and death on a huge scale. Between one and one and a half million civilians and military personnel died as a result of starvation, bombardment and defense operations. The disruption of utilities, water, energy and food supplies caused unimaginable hardship and suffering. Over a million civilians were evacuated from the city but many did not survive, either due to effects of starvation or from shelling.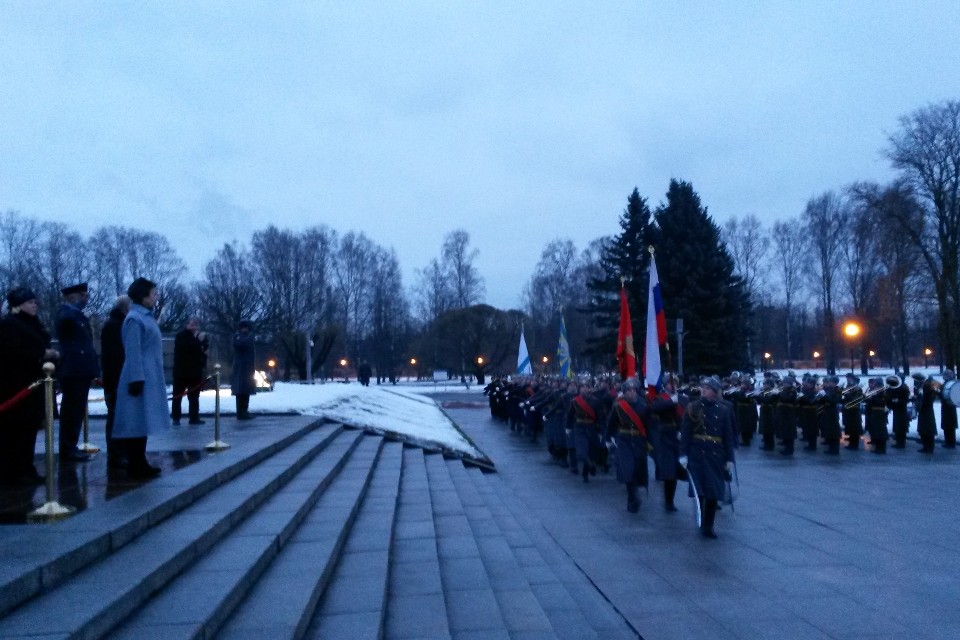 Published 14 February 2014