Prince William qualifies as Search and Rescue Operational Captain
Prince William has passed the tests that now see him qualified as a Search and Rescue Operational Captain.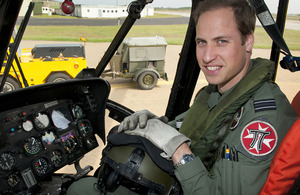 The qualification means Flight Lieutenant Wales is now able to lead rescues in a Royal Air Force Sea King helicopter in all weathers, day or night.
The Operational Captaincy check, which involved ground- and air-based practical tests spread over a two-day period, is the culmination of nearly two years of flying experience and study on C Flight, since he joined 22 Squadron based at RAF Valley in Anglesey.
The airborne test scenarios involved a search for a yacht in trouble, followed by a search for people in the water. Prince William and his crew then had to put a simulated fire out on a large survey vessel before being tasked to search for two missing kayakers.
One of the 'dummy' kayakers had to be rushed to hospital with the winchman conducting mouth-to-mouth resuscitation and a cardiac massage en route.
With the airborne tests successfully completed, Flight Lieutenant Wales and his crew were then called out for a real-life rescue operation where a rig worker with chest pains was transferred from 30 miles (48km) off the Lancashire coast to Blackpool Hospital.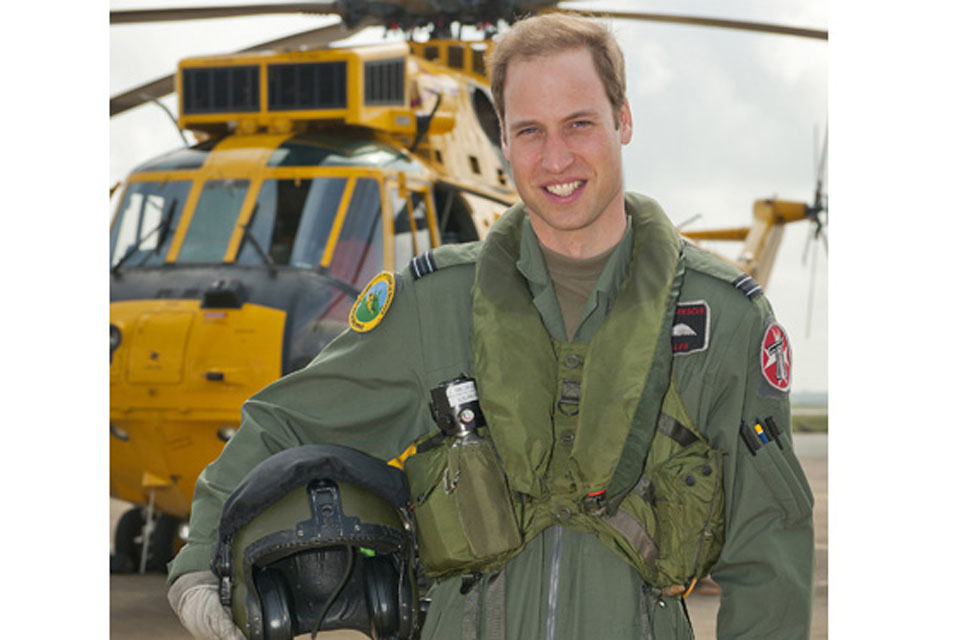 Officer Commanding 22 Squadron and Flight Lieutenant Wales' examiner, Wing Commander Mark 'Sparky' Dunlop, said:
Flight Lieutenant Wales demonstrated the required standards needed for the award of Operational Captaincy. Due to the nature of Search and Rescue [SAR] operations, the required standards are always set at a very high level.
Operational Captaincy carries the overarching responsibility for the safety of the aircraft, its crew and any casualties.
Achieving Operational Captaincy is a significant milestone in the career of any co-pilot and, as a SAR Sea King Captain, Flight Lieutenant Wales will have responsibility for all the significant decisions whilst his aircraft is on SAR operations and for his three fellow crewmen.
Operational Captaincy of a SAR Sea King is a highly responsible position and co-pilots are intensely scrutinised and rigorously assessed for their suitability.
Published 7 June 2012