Prince William becomes a fully-operational Search and Rescue pilot
Prince William has today graduated from his Search and Rescue training course at Royal Air Force Valley in Anglesey, Wales.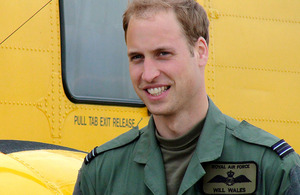 He will now join C Flight of Number 22 Squadron, remaining at RAF Valley, as a fully-qualified, fully-operational Search and Rescue pilot flying the Sea King helicopter.
Prince William will begin his operational service as co-pilot of a Sea King Mk3 helicopter, working as part of a four-person crew.
Search and Rescue aircrew provide a life-saving rescue service to both military personnel and civilians in the UK, rescuing people from the sea, on mountains, and from flooded regions or other areas on land, day and night, and in all weathers.
Prince William, known as Flight Lieutenant Wales in the RAF, has been presented with a graduation certificate and Search and Rescue Force badge by the Group Captain at RAF Valley along with six fellow students.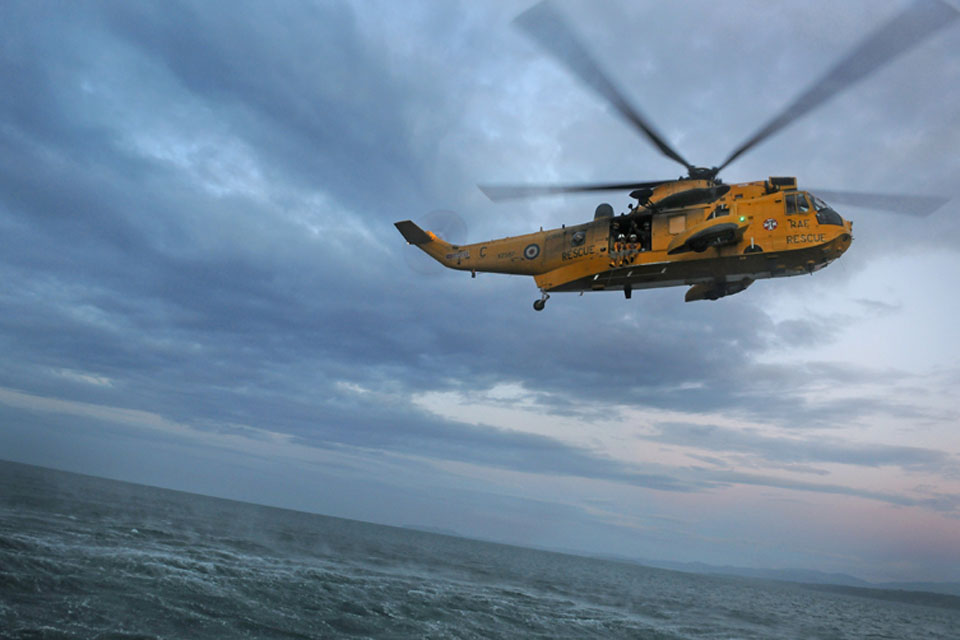 The Prince has also received his squadron badge from the Officer Commanding 22 Squadron. The graduation is the culmination of seven months of training with the Search and Rescue Training Unit and the Sea King Operational Conversion Unit.
Prince William completed 70 hours of live flying plus 50 hours of simulator training and learnt how to manoeuvre the Sea King helicopter to the high standards expected of Search and Rescue helicopter pilots.
The course ended with a series of assessed exercises designed to test the students' ability to work as fully-integrated members of the Search and Rescue Force.
Flight Lieutenant Wales said:
I am really delighted to have completed the training course with my fellow students. The course has been challenging but I have enjoyed it immensely.

I absolutely love flying, so it will be an honour to serve operationally with the Search and Rescue Force, helping to provide such a vital emergency service.
Prince William was commissioned into the Household Cavalry from the Royal Military Academy Sandhurst in December 2006. He also served on attachment to the Royal Navy and Royal Air Force, before training to become a full-time pilot with the RAF Search and Rescue Force.
Published 17 September 2010