Prince of Wales Medal for Arts Philanthropy 2011
Six 'role model' philanthropists awarded at Clarence House.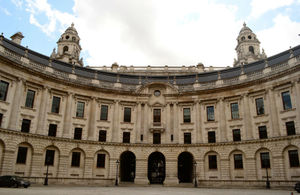 HRH The Prince of Wales presented his Medal for Arts Philanthropy to six honourees during a special ceremony at Clarence House yesterday evening.
The medal, created by Arts & Business, celebrates individuals who support the arts and recognises the contribution of the most inspiring cultural philanthropists in the UK.
The recipients this year are:
"Profound generosity"
"This year's recipients of the Prince of Wales Medal are role models for us all. This is fitting recognition for their profound generosity over many years and across the entire nation." said Jeremy Hunt, Secretary of State for Culture. "When I see how artists, audiences and our cultural heritage benefit from their support, I am optimistic for the future of philanthropy in this country."
Following an extensive decision making process, The Prince of Wales' Arts Advisory Group drew up a shortlist of twenty philanthropists which went forward to a final judging panel of artists, who chose the first five honourees.
Further information
Published 17 November 2011