Prince of Wales Medal for Arts Philanthropy
Five honourees given medals at special ceremony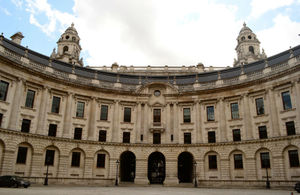 HRH The Prince of Wales presented his Medal for Arts Philanthropy to five honourees during a special ceremony at St James's Palace yesterday evening.
The medal, created by Arts & Business, celebrates individuals who support the arts and recognises the contribution of the most inspiring cultural philanthropists in the UK.
The recipients this year are:
Philanthropic spirit
"The arts in this country will continue to flourish thanks to a combination of public subsidy, corporate support and the profound generosity of private donors," said Jeremy Hunt, Secretary of State for Culture. "The five honourees being recognised today epitomise the philanthropic spirit. I thank and congratulate them and hope others will be encouraged to follow their lead.
"I would also thank the Prince of Wales for his unstinting support for our arts and heritage and his initiative in establishing this Medal and Arts & Business for continuing to show leadership in this vital area."
Following an extensive decision making process, The Prince of Wales' Arts Advisory Group drew up a shortlist of twenty philanthropists which went forward to a final judging panel of artists, who chose the first five honourees.
Further information
Published 23 November 2010