Prince honours RAF children
Children of Service personnel from RAF Lossiemouth received a surprise on Saturday when The Duke of York, Honorary Air Commodore of the station, attended a Garden Party in their honour.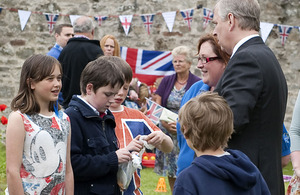 This Diamond Jubilee celebration was organised by Airplay Lossie, an RAF Benevolent Fund initiative that provides dedicated support for children of serving personnel on all RAF Stations. This includes improving play areas and providing a wide programme of weekly clubs, youth residentials and school holiday activities.
The aim of the initiative is to assist in reducing the stresses placed upon the families of Service personnel as they relocate around the country, by providing a consistency of support and a ready means for young people and children to form friendships and have fun.
For RAF Lossiemouth, the project is of particular benefit to children of parents deployed on operations. The weekly activities provide an environment where children can talk about their parent's job with others in the same situation.
Saturday's Diamond Jubilee Garden Party took place at the Station Commander's House and celebrated all things British with a traditional coconut shy, an ice cream wagon, a posh picnic, bouncy castle and a short performance from Overly Dramatic! - an Airplay Lossie youth drama club.
And the visit by the His Royal Highness Prince Andrew made the party a truly unforgettable occasion.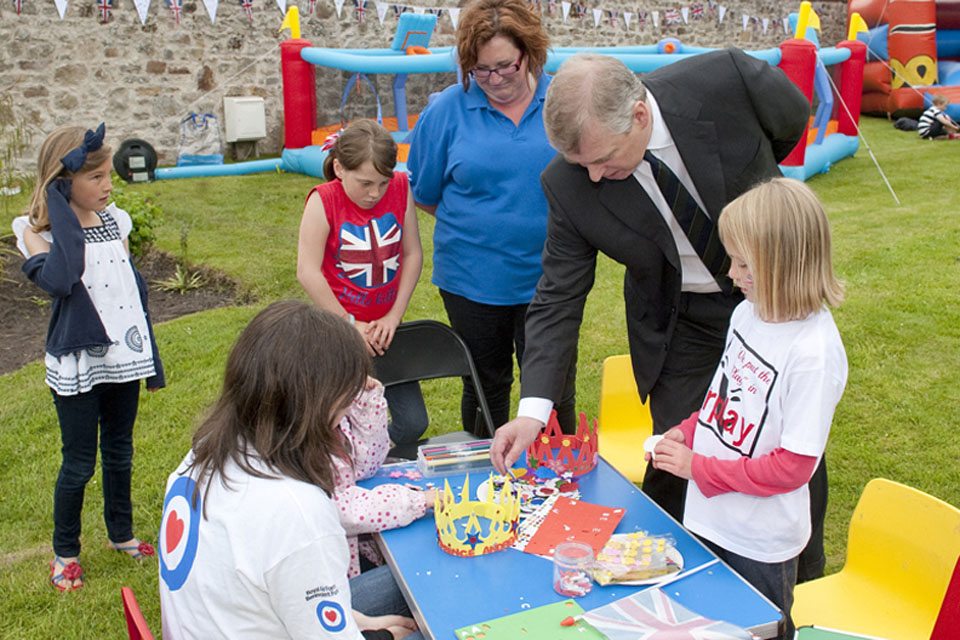 Party organiser and RAF Lossiemouth Community Development Officer, Sarah Riley-Evans, said:
It has been a real privilege to organise this party and I am delighted that all has gone so well. The children's faces lit up as The Duke of York entered the garden and it was clear by all the flag waving and the very loud three cheers after Overly Dramatic!'s performance that his presence was much appreciated.
We have created memories today that these children will retain forever and always look back on with joy.
On meeting Prince Andrew, 11-year-old Emily White - whose father is currently serving in Afghanistan with 617 Squadron (the famous Dambusters), said:
I was so excited to meet Prince Andrew because I wrote to him last year when we visited London with Airplay and he invited us to watch the Changing of the Guard from inside the gates of Buckingham Palace.
I thanked him for remembering us. I can't wait to tell my dad all about today! He will be very proud of me.
Published 13 June 2012