Prime Minister's statement on G8 and G20
Prime Minister David Cameron has delivered a statement to the House of Commons following his trip to Canada to attend the G8 and G20 Summits.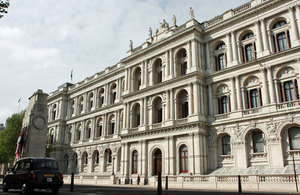 At the conclusion of the G20 yesterday, world leaders agreed countries should halve their deficits by 2013 and the Prime Minister highlighted the need to conclude the Doha Round of trade talks.
Read more about the Prime Minister's participation at the Summits and watch his Commons statement on the Number 10 website.
Published 28 June 2010