Prime Minister welcomes Southern Sudan referendum result
Prime Minister David Cameron's statement following the result of the referendum in Southern Sudan.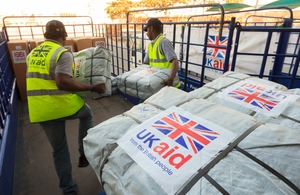 Prime Minister David Cameron said North and South now need to work together to implement the remaining provisions of the 2005 Comprehensive Peace Agreement.
The Southern Sudan Referendum took place between 9-15 January. Over three million Southern Sudanese people voted.
Speaking following the announcement of the final result the Prime Minister said:
"I welcome today's announcement of the results of the referendum on Southern Sudan.
This moment is testament to the leaders in both North and South Sudan who ensured a credible and peaceful process. I particularly welcome the positive reaction of the government in Khartoum and their clear statements that they will respect the wishes of the South to secede from the North and establish an independent nation.
North and South now need to work together to implement the remaining provisions of the 2005 Comprehensive Peace Agreement ahead of its conclusion on 9 July 2011. The United Kingdom will continue to support that process strongly as a new chapter in its relations with the peoples of both North and Southern Sudan emerges."
Published 8 February 2011