News story
Prime Minister Reappoints Dr Kim Winser to the Board of the Natural History Museum
Theresa May has reappointed Dr Kim Winser to the Board of the Natural History Museum for a term of four years, ending on 17 February 2021.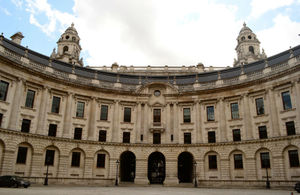 Dr Kim Winser OBE
A businesswoman with a wealth of experience in the retail industry, Kim Winser has a reputation for positioning and developing British brands both here and globally, building their online success and ultimately improving substantially their brand value. Kim is founder and CEO of Winser London - a modern women's clothing and accessory business sold online, initially in the UK and internationally. Kim Winser is also a non-executive Board member of Hong Kong and Shanghai Hotels.
Kim Winser rose through the ranks of Marks and Spencer where she started her career as a management trainee, culminating in her appointment as the first female commercial director for women's wear, the company's largest division at the time. She was also the youngest to be appointed to this position.
Her previous positions include Global President and CEO of Aquascutum (2006 – 2009), and CEO and partial owner of Pringle of Scotland (2000 – 2006), both brands she repositioned from traditional fashion houses to contemporary global names. During this period she worked with the Scottish cashmere and British wool industries, supporting initiatives, growth and exports. Following her tenure at Aquascutum Kim Winser took over as Chair of Agent Provocateur and special advisor to the digital business Net-a-Porter, deepening her knowledge of online retail and overseeing the business expansion in new markets in Europe, Asia and the Middle East.
She received an honorary doctorate from the Heriot-Watt University and an OBE in 2006 for services to the fashion industry.
Natural History Museum Trustees are not remunerated. This reappointment has been made in accordance with the OCPA Code of Practice. It is a requirement of the Code that political activity by those appointed is declared. Dr Kim Winser has declared that she has not carried out any political activity.
Published 23 December 2016