News story
Prime Minister pays tribute to former Irish Prime Minister
Prime Minister David Cameron has paid tribute to former Irish Prime Minister Garret FitzGerald following his death today.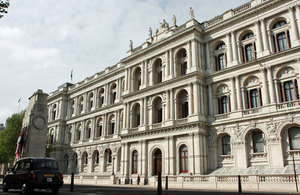 Garret FitzGerald was Taoiseach at the time of the signing of the Anglo-Irish Agreement in 1985.
The Prime Minister said:
"He always struck me as someone who was a statesman, as well as a politician, someone who was in politics for all the right reasons and someone who made a huge contribution to the peace process and bringing reconciliation for all that had happened in the past," the Prime Minister said.
"I hope today of all days, with the state visit and the warm relationship between Britain and Ireland that he can see, that some of his work has been completed."
Mr FitzGerald died aged 85 after a short illness.
Published 19 May 2011