News story
Prime Minister David Cameron visits the Home Office
In a speech to Home Office staff today, the Prime Minister welcomed Home Secretary Theresa May to her new post, and praised the 'vital work' done by the department.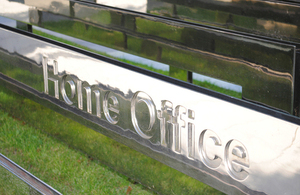 He said the government has an important agenda and faces 'hugely important tasks'.
He added, 'We have a coalition government. This is a new thing for our country.'
He went on to talk about the fact that this is a government for the long-term, saying: 'The really positive thing about it is that it wants to be a government for five years. But I think in too much of our policy in recent years we have been too short-termist.
'This gives us a huge opportunity to plan, to legislate and to regulate for the long term. To confront our big problems and get them right.' 
See photos of the Prime Minister's Home Office visit on our Flickr stream.

Published 13 May 2010