Prime Minister attends G8 Summit
Prime Minister David Cameron has arrived at the G8 Summit in Deauville, France where with other world leaders he will discuss issues such as the Arab Spring, partnership with African nations and climate change.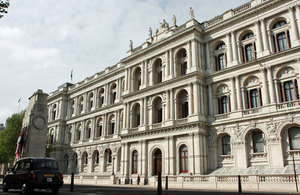 Earlier the Prime Minister announced his desire that the meeting sends a strong message to those in the Middle East and North Africa that the most powerful nations on earth will support calls for freedom and democracy.
He said:
"We'll help you build your democracies; we'll help you build your economies; we'll help you with trade - we'll help you in all the ways that we can, because the alternative to successful democracies is more of the poisonous extremism that has done so much damage in our world."
The summit takes place over the next two days. In addition to the multilateral summit meetings the Prime Minister will hold bilateral meetings with several other leaders including President Medvedev of Russia and Prime Minister Stephen Harper of Canada.
Published 26 May 2011